Jet Airways lenders ready Plan B
SBI has started the bidding process for stake sale in the carrier and clarity about the potential bidders would emerge in May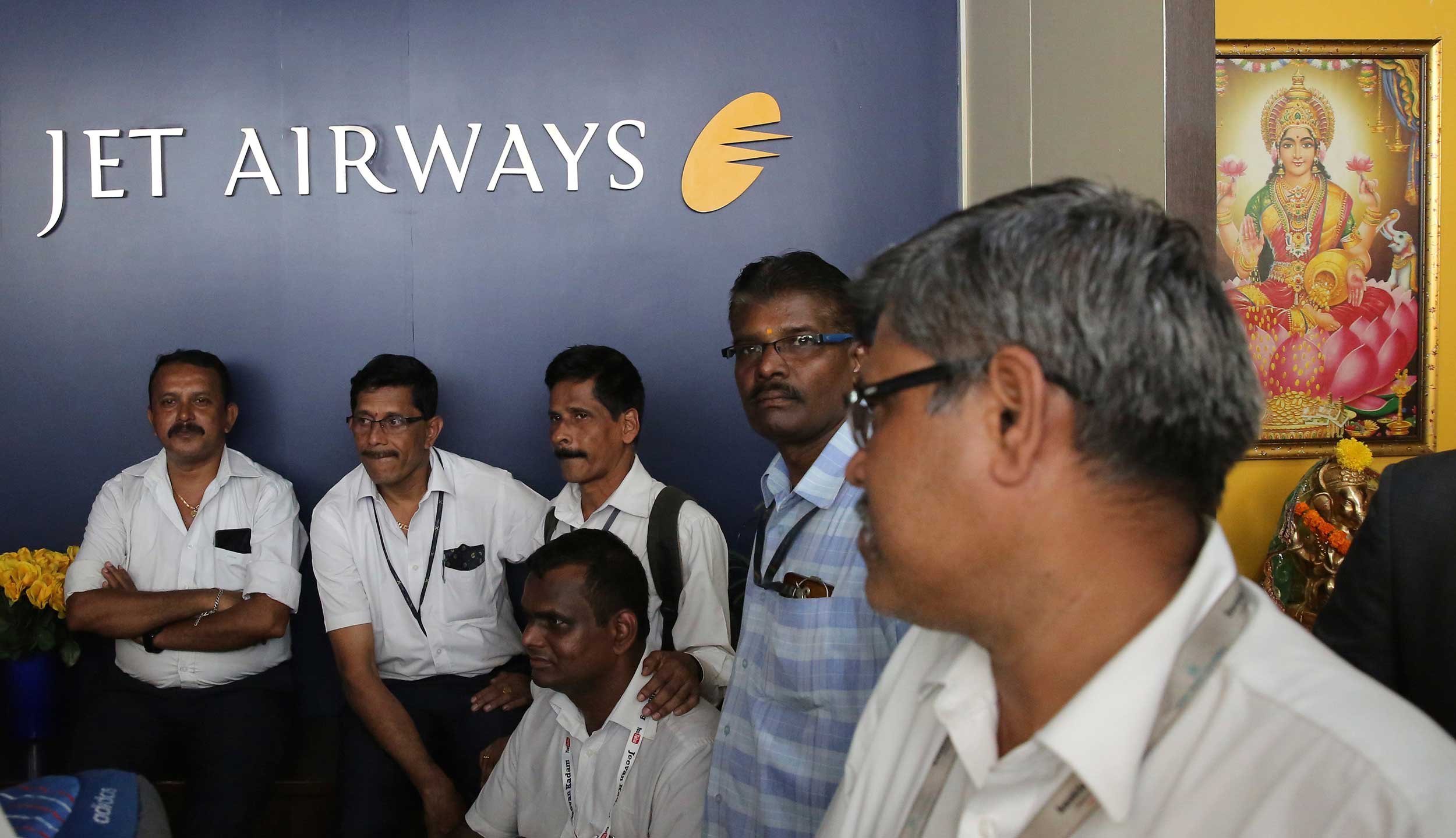 ---
---
Lenders of Jet Airways are in favour of a resolution outside the insolvency law framework in case the ongoing bidding process fails to take off, sources said.
Running into a debt of more than Rs 8,500 crore, Jet Airways has shut down operations temporarily after lenders decided against extending emergency funds for its survival.
The SBI, the lead lender of the seven-member consortium of domestic banks, has started the bidding process for stake sale in the carrier and clarity about the potential bidders would emerge next month.
While lenders are "reasonably hopeful" of a successful bidding process, sources said banks are working on a plan B in case things don't progress as expected.
If the bidding process fails, lenders would favour a resolution outside the Insolvency and Bankruptcy Code (IBC) framework, sources said. Recovery on the basis of existing security and tangible assets would be a preferred option, they added.
Under the Code, the National Company Law Tribunal's (NCLT) approval is required for initiating the process, wherein the resolution would be market-linked and time-bound.
Outside the NCLT would be a better option as far as plan B is concerned, sources said, adding that then banks would realise a better value from the aircraft and other tangible assets owned by Jet Airways.
AI Express plans
Air India Express, the international budget arm of Air India, is examining the possibility of leasing some Boeing 737 aircraft of Jet Airways.
"We are looking at leasing (B737 of Jet Airways) aircraft but there is no firm decision on the issue so far. There are a lot of other things to be looked at, like slots, sectors and timings, among others," Air India Express CEO Shyam K. Sunder said.
Air India Express parent Air India is already discussing a proposal to lease five of Jet's wide-bodied Boeing 777s. PTI
Open letter
An employee union of Jet Airways has said it will neither let the airline go down nor tolerate "casual talk to dismantle this company piece by piece".
The All India Jet Airways Technicians Association, which has around 800 members, has written the open letter.