IOC profit dips 47% as Covid pummels fuel demand
Lower capacity utilisation at refineries due to lockdowns by states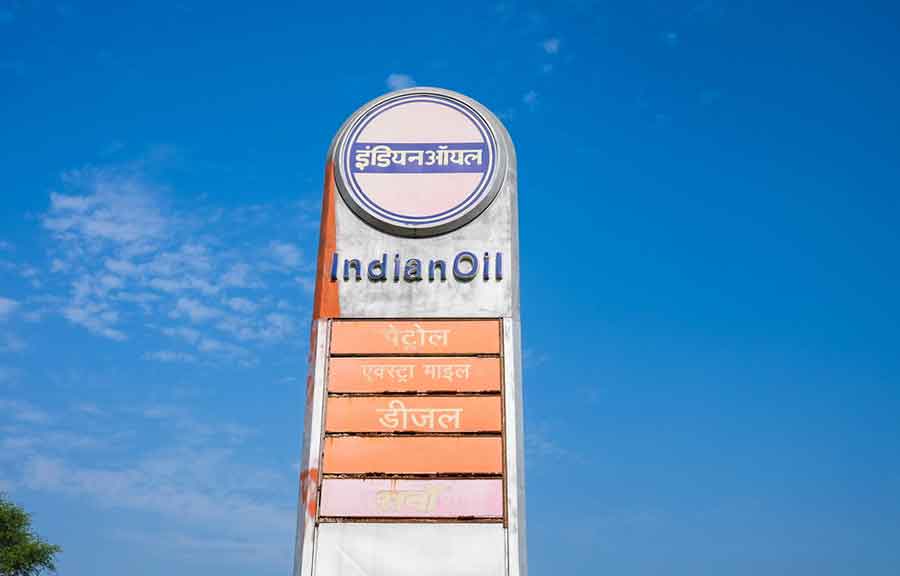 ---
---
State-run Indian Oil Corporation on Friday said it plans to invest Rs 13,805 crore for an Integrated Para-Xylene (PX) and Purified Terephthalic Acid (PTA) complex project at Paradip Refinery. The refiner has reported a 47 per cent drop in its June quarter net profit as the coronavirus pandemic pummelled fuel demand and shrank refinery margins.
Standalone net profit fell 47 per cent to Rs 1,910.84 crore in the June quarter of 2020-21 from Rs 3,596.11 crore in the same period a year ago.
The firm recorded an inventory loss of Rs 3,196 crore compared to an inventory gain of Rs 2,362 crore a year back.
"The plant, along with the upcoming MEG (Mono-Ethylene Glycol) plant of 357-KTA (kilo tonnes per annum) capacity at Paradip, would be a ready source of feedstock for Indian Oil's upcoming 300-KTA textile yarn manufacturing project at Bhadrak, and can similarly facilitate other textile and polyester projects in the region," IOC chairman Shrikant Madhav Vaidya told reporters here.
"We are sure these investments, along with those in other downstream projects, will boost entrepreneurship not only in Odisha but in the entire eastern India," he said, adding that the board approved the investment on Friday.
PTA is a major raw material used in the manufacture of polyester fibre/yarn, PET bottles and polyester film used in packaging applications. PTA and MEG combined are the main feedstocks for polyester manufacture.
The PX/PTA project will be completed by early 2024. The petrochemicals complex will have a PX production capacity of 800,000 tonnes per annum, which would be the feedstock for production of PTA. The production capacity of PTA would be 1,200,000 tonnes per annum. IndianOil's MEG production facility is already under implementation at Paradip and will become operational towards the end of 2021.
He said the standalone net profit in April-June at Rs 1,910.84 crore, was 46.8 per cent lower than Rs 3,596.11 crore, net profit in the same period of the last financial year. "The variation in net profit is primarily due to inventory losses," he said.
The firm recorded an inventory loss of Rs 3,196 crore in Q1 as compared to inventory gain of Rs 2,362 crore a year back, he said.
Inventory loss is booked when a company buys raw material (crude oil in case of IOC) at a certain price but by the time it is able to process it into finished product (fuel in case of IOC), prices have fallen. Since refinery gate prices are determined by prevailing international oil prices, an inventory loss is recorded. Inventory gain is booked if the reverse happens.
He said crude oil prices averaged USD 29.6 per barrel in the first quarter of the fiscal year beginning April 2020 as compared to USD 50.1 per barrel in the preceding quarter and USD 68.9 in Q1 in 2019-20. Rates have crawled to USD 40 in July and are expected to stay around that level in the second half.
The international benchmark, Brent crude, traded at $43.36 per barrel on Friday and the US West Texas Intermediate (WTI) was at $40.26 per barrel at the time of going to press.
Vaidya said pandemic had hit demand, resulting in lower capacity utilisation at refineries. Capacity utilisation at the company''s refineries averaged 69 per cent in the first quarter and had risen to 93 per cent in July but subsequent lockdowns by states have lowered the capacity utilisation to 75 per cent, he said.
"We won't get back to normal times in the near future" due to way the pandemic was spreading, he said.