Insolvency rule tweak widens ambit of bidders
A new line would be inserted in clause (c) and clause (g) of Section 29A of the Insolvency & Bankruptcy Code, 2016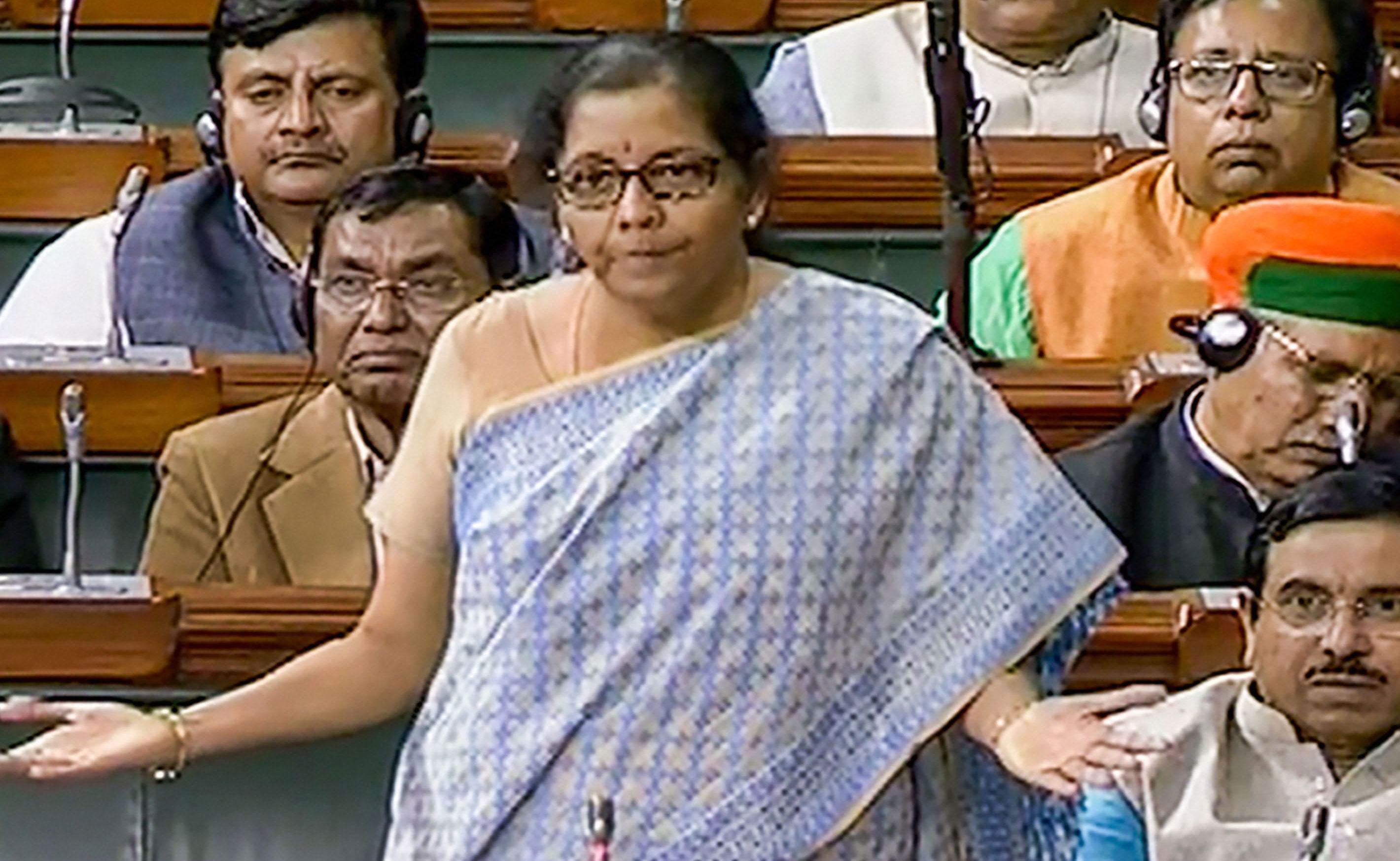 ---
|
Calcutta
|
Published 12.12.19, 09:55 PM
---
The latest burst of amendments to India's three-year-old bankruptcy law appears to have opened an escape hatch to allow more bidders to participate in the revival of stressed assets by restricting the scope of a clause that defines persons who could be eligible to partake in the process.
The text of the Bill, introduced by Union finance minister Nirmala Sitharaman amid protest in the Lok Sabha on Thursday, says that a new line would be inserted in clause (c) and clause (g) of Section 29A of the Insolvency & Bankruptcy Code (IBC), 2016.
Section 29A of the Code defines persons who are not eligible to become a resolution applicant. They include an undischarged insolvent, a wilful defaulter or someone who is a promoter or in control of an entity that has non-performing assets at the time of submission of the bid. It also bars "related parties" and "connected persons" related to the categories mentioned above.
This section was first brought in as an ordinance on October 2017 and then inserted into the Act by Parliament to restrict promoters alleged to have led a company to bankruptcy to get back the same asset at a discounted price through the IBC process or bid for other stressed assets directly or indirectly.
The section, however, excludes a financial entity from this classification if it is a financial creditor of the bankrupt company and a related party of the company solely on account of the conversion or substitution of debt into equity shares, prior to the insolvency commencement date.
The latest amendment proposed by the government inserts a phrase "or completion of such transactions as may be prescribed" just after the words "converted into equity shares".
N. G. Khaitan, senior partner of legal firm Khaitan & Co, said this would potentially allow the government to exclude more entities from the rigours of 29A of IBC.
"Any person or entity who has provided financial assistance to a company could be a financial creditor. By inserting those words, more financial transactions — such as conversion of debt to equity — may be exempted from 29A in the future," Khaitan said.
According to him, the government need not make further amendments to the Act by going through Parliament but frame rules under the Act hereafter. "There are many provisions of the Companies Act where the ministry of corporate affairs comes up with new rules from time to time," Khaitan explained.
When first introduced, this section engulfed many corporates with its wide definition of "related party" or "connected person".
ArcelorMittal had to pay over Rs 7,500 crore to become eligible to submit a resolution plan for Essar Steel, while Rewant Ruia, son of Essar promoter Ravi Ruia, failed to pass muster.
Relief for real estate
A minimum threshold has been prescribed for the initiation of IBC against real estate developers by home allottees to reduce the large number of such cases in bankruptcy courts. The amendment is prospective and only applies to future cases and cases currently with the NCLT but where IBC has not yet been admitted.
The threshold is that at least 100 in number or 10 per cent in number under the same real estate project, whichever is lower, must jointly file an application.