IndiGo mulls board rejig
The board of InterGlobe Aviation discussed the possibility of inducting a women director on its board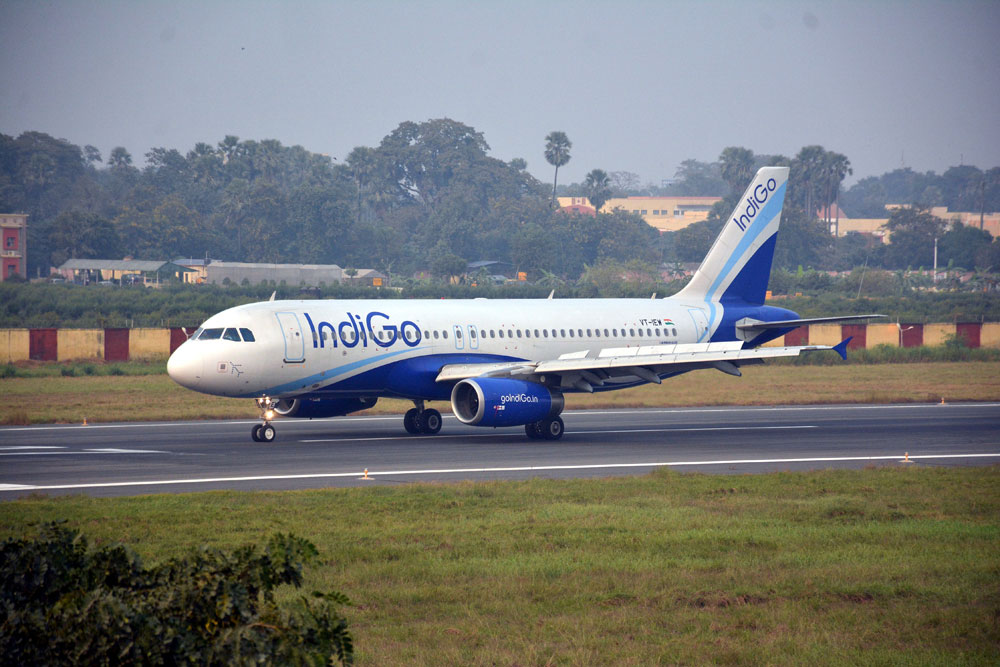 ---
---
The board of InterGlobe Aviation, the parent of IndiGo, on Friday discussed the possibility of inducting a women director on its board that would necessitate a change in the Articles of Association (AoA) of the company.
A change in AoA will be IndiGo co-founder Rakesh Gangwal's Trojan horse within the board, which on June 12 had turned down his request for an extra-ordinary general meeting to discuss changes in the articles, which he alleged were skewed towards co-promoter Rahul Bhatia and was at the root of a bitter feud between the duo over alleged corporate governance lapses. Gangwal had even charged Bhatia of running Indigo like a paan ki dukan.
During a conference call to discuss the June quarter financial results, CEO Ronojoy Dutta said the board meeting would continue on Saturday.
"The board in its meeting on Friday had a discussion on the appointment of an independent woman director," he said.
"We are working on this... We need to change the Articles of Association and final decision will be taken on Saturday," he said.
After Gangwal sought Sebi's intervention to address the governance issues, the regulator has started probing the matter. The corporate affairs ministry is also looking into the issue.
"The board is having a wholesome discussion on all issues... The board covered a whole range of issues and will continue on Saturday," Dutta said, adding there were a number of committee meetings, including the audit committee.
The audit committee had earlier this year taken up issues raised by Gangwal over related party transactions between IndiGo and InterGlobe Enterprises, the privately held company of Bhatia. Gangwal had alleged that InterGlobe had benefited through these transactions, which were not conducted at arm's length.
An independent inquiry was done by auditing firm EY, which was then studied by the board. During the investors' call, Dutta said the EY report cannot be made public, but when pressed that shareholders have the right to see it, he said the company will discuss the issue.
Profits soar
The airline has posted its highest ever quarterly profit of Rs 1,203.14 crore in the June quarter, propelled by higher passenger revenues. IndiGo had a profit after tax of Rs 27.8 crore in the year-ago period. The profit has risen more than 43 times. Total income climbed to Rs 9,786.94 crore for the June quarter from Rs 8,259.69 crore in the same period a year ago, according to a regulatory filing.
Its revenue from operations jumped nearly 45 per cent to Rs 9,420 crore. Yield, which is an indicator of revenue earned for every kilometre flown, jumped to 12.8 per cent in the latest quarter. Besides, the airline has increased its capacity.
Dutta said the company has reported the highest ever quarterly profit after tax. "Strong passenger revenues along with a sharp improvement in cargo performance were key drivers to this improved profitability," he said.
The CEO said the Jet Airway cessation of service Cessation of services of Jet Airways positively impacted our profits. Spot fares in the 0 to 15 day period (before departure date) was also higher and it saw more bookings and this also contributed to this result. However, he added the fares are now cooling down as other airlines are adding capacity.
Unlike SpiceJet and Vistara, IndiGo did not take any of Jet's grounded planes and has been expanding at its anyway fast pace that saw the airline induct a-plane-a-week last year
During the quarter, we placed an order with CFM International for the LEAP1A engines to power 280 Airbus A320neo and A321neo aircraft. With this order, we expect to maintain our strong focus on lowering operating costs and delivering fuel efficiency. This order also includes spare engines and an overhaul support agreement. We expect delivery of our first LEAP1A powered A320neo in the coming year, he said.
At the end of June 2019, IndiGo had a fleet of 235 aircraft including 129 A320ceos, 83 A320neos, 5 A321neo and 18 ATRs with 18 aircraft being added during the quarter. It operated a peak of 1,437 daily flights including international operations during the quarter to 70 destinations including 17 international cities.