India's growth rate halved in last quarter to 6.3% Is that bad news?
No, it just means the economy is getting back to normal after Covid, say economists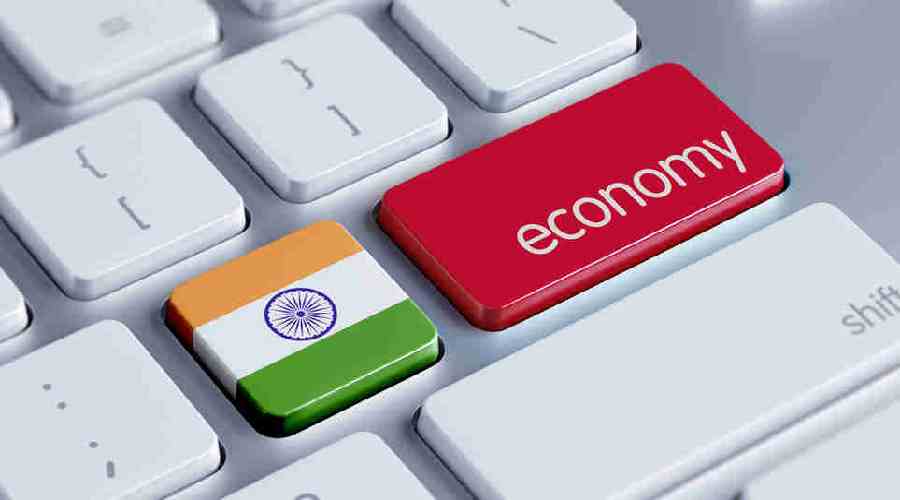 Representational image.
File picture
---
Published 01.12.22, 09:32 AM
|
---
India's growth rate fell by more than half in the most recent second quarter from the first quarter. Growth slid to 6.3 per cent in the July-September period from 13.5 per cent between March and June. Should you be worrying? Nope. It just means that the pent-up demand from Covid-19 lockdowns and disruptions is starting to fade.
"We are observing normalisation in growth rates compared to the previous quarter due to waning Covid effects," says Ritika Chhabra an economist at Prabhudas Lilladher.
And that reduction in distortions from Covid-19 lockdowns is a good thing as it helps "make it easier to gauge the true underlying economic momentum," said Kaushik Das, South Asia chief economist at Deutsche Bank.
India likely to zip past China
The government and private economists now project India's growth will come in at around 6 per cent-7 per cent this financial year. While that forecast is sharply down from rosy expansion predictions as high as 10 per cent made at the start of the year, India will still be zipping past China which is encountering major economic headwinds. China's economy grew by just 3.9 per cent in the July-September quarter, dragged down by Covid-19 lockdowns. 
Even though it's been a disappointing year for the super-growth bulls, compared to expansion levels around the world, India's expansion looks storming. Despite rising prices and a rapid rise in borrowing costs thanks to a slew of rate rises by the Reserve Bank of India to curb inflation, India is still likely to be the fastest-growing economy worldwide. 
Zeroing in on the figures in the quarter, Government capital spending soared by more than 40 per cent during the September quarter from a year earlier as outlays on infrastructure leapt. Trade, hotels, transport and communication climbed by a healthy 14.7 per cent while financial, real estate and professional services growth climbed 7.2 per cent.
Private consumption grows
Private consumption grew 9.7 per cent compared to a year earlier while capital formation, a harbinger of investment intentions, jumped by 10 per cent. 
"The private consumption growth remains robust. The growth is expected to remain resilient despite global headwinds on the back of strong domestic demand," said Chhabra. 
Farm output climbed 4.6 per cent while activity in the jobs-generating construction sector increased by 6.6 per cent.
Contraction in manufacturing 
The big disappointment was the manufacturing sector that fell 4.3 per cent year-on-year. Mining also slid. "The contraction in the manufacturing sector is worrying. The manufacturing sector has continued to suffer from high raw material prices and the uneven recovery in demand. This was also reflected in the decline in profit margins of corporates in the second quarter, says Rajani Sinha, CARE Ratings chief economist. 
But Sinha says that the recent fall in global commodity prices "should provide comfort to the manufacturing sector in the coming quarters" and help the sector pick up momentum. 
Risks of inflation means the central bank will likely hike the benchmark interest rate by 50 basis points at its meeting this month and another 35 basis points in February, to hit a peak of around of 6.75 per cent, economists say. Economists expect rates to start falling in 2024. The trend-setting repurchase rate known as the repo stands at 5.9 per cent now.
Growth likely to slow next year 
Growth next year looks set to slow to around 6 per cent, economists say. It could stay at that 6 per cent level for some years. The International Monetary Fund says India's growth potential in the next five years has slipped to 6.2 per cent from an earlier estimate of up to 7 per cent.
For calendar 2023, Goldman Sachs is projecting expansion will slow to 5.9 per cent. "Growth will likely be a tale of two halves, with a slower first half as the reopening boost fades, and monetary tightening weighs on domestic demand," says Goldman Sachs economist Andrew Tilton. "In the second half, growth is likely to re-accelerate as global growth recovers," he said.