India, US close to trade deal
The two countries should look at a preferential agreement covering 50 to 100 products and services before moving to an FTA, says Piyush Goyal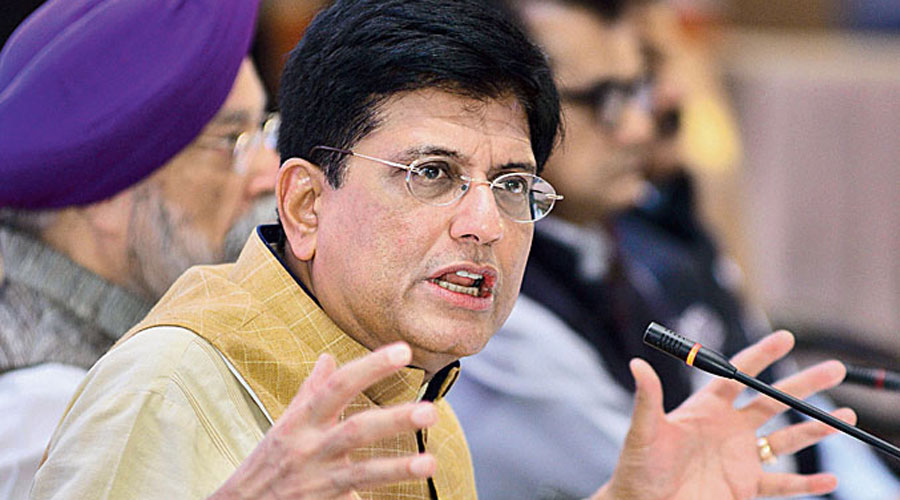 ---
---
India and the US are closing in on a trade deal after almost two years of negotiations.
Commerce minister Piyush Goyal said the two countries should look at a preferential trade pact covering 50 to 100 products and services before moving to a free trade agreement.
"I believe we will have a quick trade deal, which has some of the pending matters built up over the last couple of years, which we need to get out of the way quickly. We are almost there," Goyal said at the US-India Business Council's India Ideas Summit.
The agreement envisages the two countries giving each other access to a wide range of products and will possibly restore the zero tariffs enjoyed by Indian exporters on a wide range of items under the Generalised System of Preferences of the American government.
Sources said India may open its market to American dairy products, though they will be subject to quotas, provided a certificate is given that they are not derived from animals that have consumed internal organs .
"We believe we should also look at an early harvest in the form of a preferential trade agreement rather than waiting for the gains of a free trade agreement, which can take several years to conclude," Goyal said at the virtual meeting.
Meanwhile, the government is reviewing the free trade agreements before imposing duties to protect domestic industries and boost the Atma Nirbhar campaign.
LNG agreement
India's top gas importer Petronet LNG has renewed its initial deal to consider investing $2.5 billion in US liquefied natural gas (LNG) developer Tellurian Inc's Driftwood project, Indian sources said.
Petronet and Tellurian now have time until the end of December to finalise the deal, they said.
The memorandum of understanding, which lapsed on May 31, was renewed last week ahead of a virtual meeting between Indian oil minister Dharmendra Pradhan and U.S. Energy Secretary Dan Brouillette.