India's debt-GDP ratio peaks
The country's total debt-to-GDP ratio stood at an all-time high in 2017-18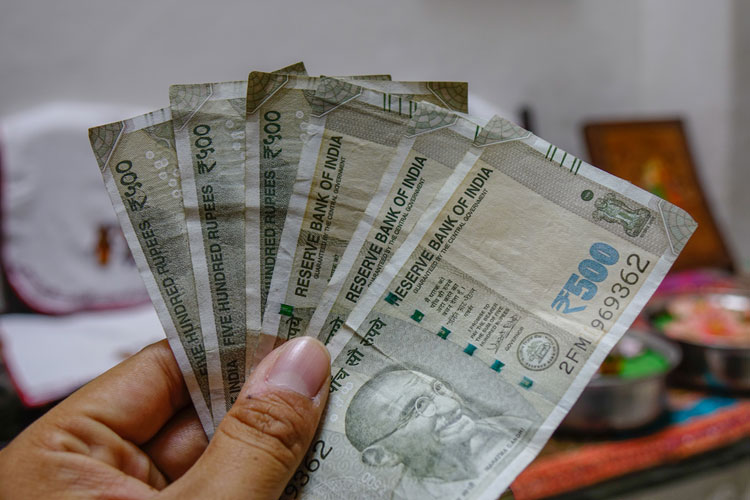 ---
|
Mumbai
|
Published 25.02.19, 10:15 AM
---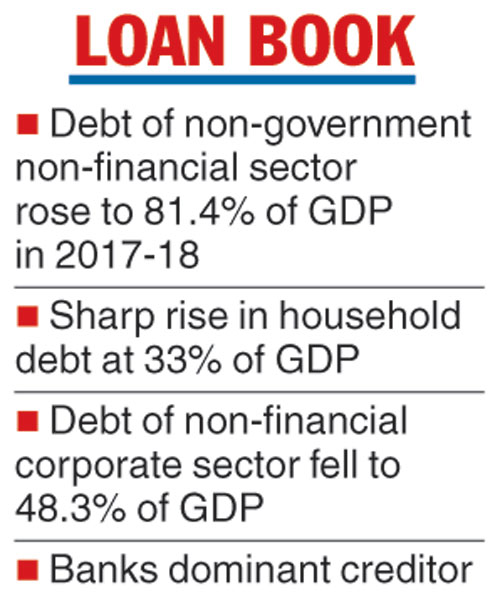 The report, which arrived at the estimates of the NGNF debt from the creditors' loan book to the end-user, said there were six major sources of institutional lenders in the country available for the corporate and household sectors.
These include scheduled commercial banks (SCBs), non-banking finance companies (NBFCs), housing finance companies (HFCs), corporate bonds, commercial paper and external commercial borrowings. The report disclosed that the country's NGNF debt was 81.4 per cent of GDP (or $2.1 trillion) in 2017-18, marking the highest level and much higher than 72.7 per cent in 2008-09.
In terms of creditors, while bank credit growth averaged around 9 per cent over the past five years, it was more in the case of NBFCs at around 22 per cent for HFCs, 18 per cent for corporate bonds and 15.7 per cent for NBFCs.
Though banks remained the dominant creditor in the economy, their share in end-user credit dropped from 73 per cent in 2004-05 to 66.5 per cent in 2011-12 and further to below 60 per cent in the previous financial year. At the same time, the share of HFCs, corporate bonds and NBFCs increased.
In terms of sectors which availed themselves credit, households saw a sharp rise. The brokerage estimated the total household debt at Rs 55.4 trillion ($853 billion) in 2017-18, which was equal to 33.1 per cent of GDP – the highest-ever level. Though more than three-fifth of household debt is still provided by banks, their share has come down.
On the other hand, the non-financial corporate (NFC) sector deleveraged over the past four years and their debt fell from its peak of 51 per cent of GDP in 2013-14 to 48.3 per cent in 2017-18.
India's debt is mounting even as it remains the world's fastest growing economy.
The country's total debt-to-GDP ratio stood at an all-time high in 2017-18 as debts rose to $3.9 trillion (Rs 251 lakh crore) from $1.6 trillion (Rs 80.3 lakh crore) a decade ago.
According to a report from Motilal Oswal Financial Services, the 2.4 times rise in the country's total debt in dollars (3.1 times in rupee terms) was similar to the nominal GDP growth. India's debt-to-GDP ratio stood at an all time high of 149.8 per cent in 2017-18, which was not largely different from 147.2 per cent in 2008-09. However, it was higher than 143.4 per cent in 2011-12.
Among the various constituents, while the debt of the non-government non-financial sector (NGNF) rose, that of the government (both Centre and the states) remained range-bound over the past three years.