India may ask Qatar to lower LNG rates
India imports 8.5 million tonnes per annum of LNG from Qatar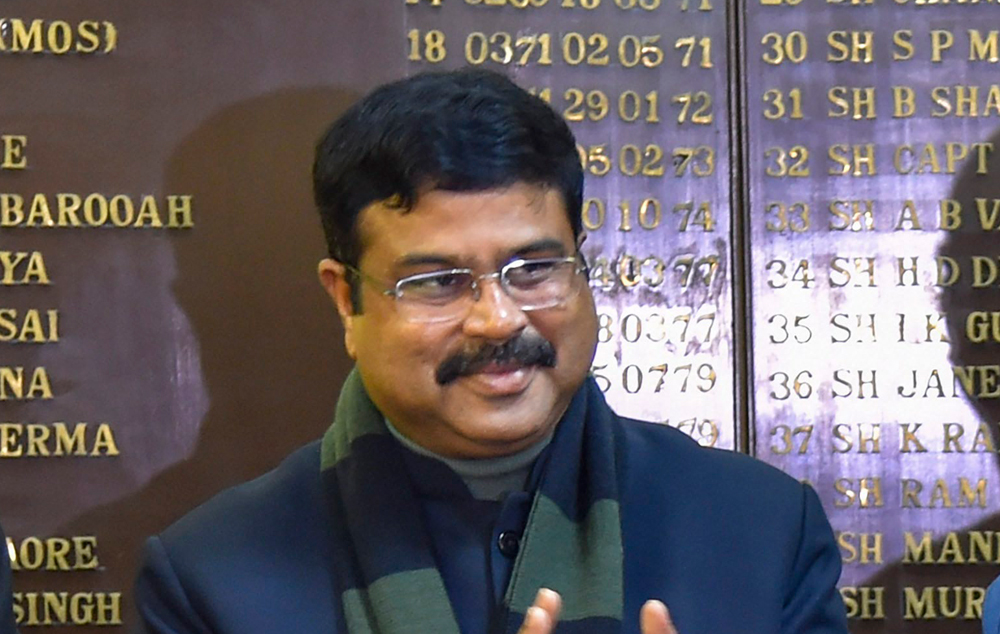 ---
---
India may re-negotiate its long-term LNG import contract with Qatar to reflect the falling prices in the global spot market, petroleum minister Dharmendra Pradhan hinted on Thursday.
"The energy minister of Qatar is coming for bilateral discussions (to India) at the end of the month. We will discuss all aspects," Pradhan said.
Refusing to be drawn into giving a direct reply on renegotiating the gas price, Pradhan said India was in discussions with Qatar for importing more LNG.
India imports 8.5 million tonnes per annum of LNG from Qatar under two long-term contracts and has tied up 5.8 million tonnes of annual supplies from the US. It also has a 2.5-million-tonne import contract with Gazprom of Russia and a 1.44-million-tonne deal with the Gorgon project of Australia.
While long-term LNG from Qatar comes for $8.5-9 per million British thermal unit, the same gas is available in the spot market for less than half the price.
Being Asia's third-largest LNG buyer, India has renegotiated deals with Qatar, Australia and Russia. In 2015, it renegotiated the price of the long-term deal to import 7.5 million tonnes per year of LNG from Qatar, helping it to save Rs 8,000 crore.
Pradhan said the government will discuss energy co-operation and LNG deals during the visit of US President Donald Trump and the country could opt for long-term LNG deals if the price was right.
Gas infrastructure
India will see an investment of over Rs 4 lakh crore in the development of gas supply and distribution infrastructure in the next five years as it chases the target of more than doubling the share of the environment-friendly fuel in its energy basket to 15 per cent by 2030, Pradhan said.
According to Pradhan, the eleventh round of city gas distribution licensing bidding will be launched soon, which will help to extend the supply of CNG to automobiles and piped cooking gas to 475 districts from 400 at present.
Meanwhile, state-owned ONGC has received bids for 50 of the 64 small and marginal oil and gas fields it had offered in a first-of-its-kind bid round to raise production by involving private companies. As many as 12 companies made 28 bids for 50 fields at the close of the bidding on January 17, sources said.