India's attempts to list its sovereign bonds on global bond indices stuck
The Centre expects to do it during this fiscal as it wants to broaden the investor base and lower borrowing costs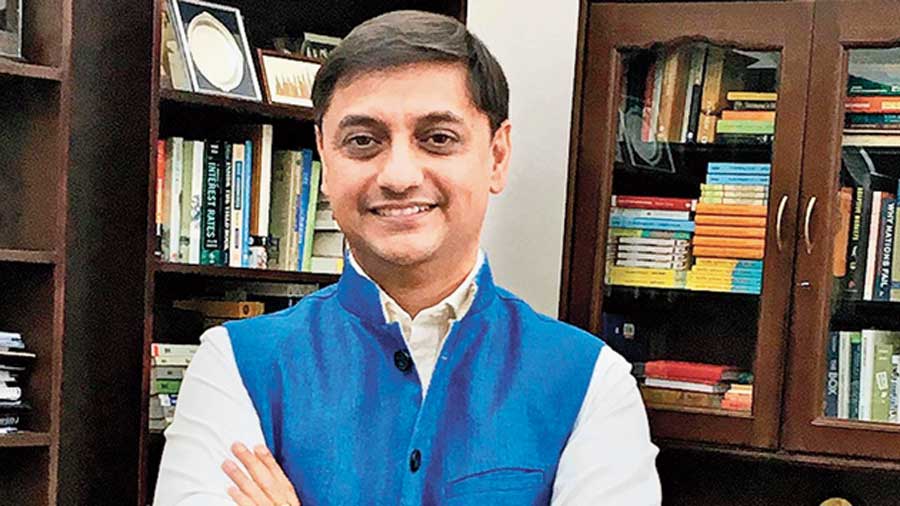 ---
Mumbai
|
Published 29.06.21, 01:37 AM
|
---
India's attempts to list its sovereign bonds on global bond indices are stuck because of "niggling issues", Sanjeev Sanyal, principal economic adviser to the finance ministry, has said.
The Centre, which has been looking to list these bonds for quite some time now, expects to do it during this fiscal as it wants to broaden the investor base and lower borrowing costs, he said.
There are large global institutional investors who track indices such as the Bloomberg Barclays Emerging Market Bond index or the JP Morgan Emerging Bond index. In the current fiscal, the government is set to borrow over Rs 12 lakh crore and it is expected to stay at high levels even in the next fiscal.
In an interview to Bloomberg Quint, Sanyal said there are certain niggling issues that have to be sorted before the Union government can list the domestic securities on such global bond indices.
"We are putting together various micro-structures for it...Euroclear and all that is getting done. The bond indices people are also examining it... if they come back and tell us there is more to be done, we will look at that,'' he added.
For such a listing to happen, the domestic bonds should become eligible for settlement through Euroclear — a platform which settles international securities transactions.
A key challenge is whether capital gains tax should be levied if there is a transaction between two non-residents.
Earlier this year, a PTI report quoting economic affairs secretary Tarun Bajaj said the inclusion should happen in the second half of this fiscal and some specified securities which will be listed on the indices will not have any lock-in requirement.
Last year, the Reserve Bank of India (RBI) had opened certain specified categories of government securities for non-resident investors as part of an initiative to deepen the bond market.
In a notification, the central bank had said that a separate route called the Fully Accessible Route (FAR) for investment by non-residents in securities issued by the government of India has been set.