Hindalco in the red after 18 quarters
Net loss stood at Rs 40 crore in the June quarter compared with a Rs 23-crore profit a year ago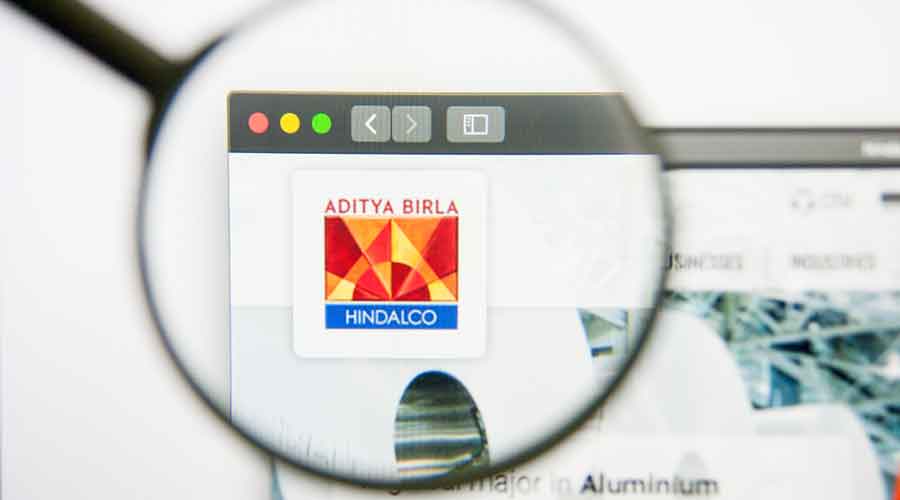 On a consolidated basis, the company posted a loss of Rs 709 crore for the quarter.
Shutterstock
---
Mumbai
|
Published 15.08.20, 04:50 AM
|
---
Hindalco Industries has reported its first loss in 18 quarters as volumes fell after the coronavirus lockdown disrupted economic activities. 
Net loss of the billionaire Kumar Mangalam Birla's company stood at Rs 40 crore in the June quarter compared with a Rs 23-crore profit a year ago, according to an exchange filing on Friday. That's the first loss since the third quarter of 2015-16. 
On a consolidated basis, the company posted a loss of Rs 709 crore for the quarter. It had posted a profit after tax (PAT) of Rs 1,063 crore in the April-June quarter a year ago. 
Hindalco said that "Q1 consolidated PAT for continuing businesses before tax-effected exceptional and special items stood at Rs 139 crore".
The Aditya Birla Group firm in a statement said  "on account of certain special items, including charitable contributions towards COVID relief, ex-gratia paid to employees for their contribution during COVID, and Aleris acquisition costs, the reported PAT was impacted".
Indian Bank
Indian Bank on Friday posted the first result after amalgamation of Allahabad Bank in April. The Chennai-based lender reported a net profit of Rs 369 crore for the June quarter of 2020 against Rs 492 crore a year ago for the combined entity. 
On a standalone basis, however, net profit of Indian Bank was Rs 365 crore during the April-June quarter of 2019-20, reflecting a marginal rise.
The bank's net interest income grew 17 per cent to Rs 3,874 crore during the quarter against Rs 3,316 crore a year ago. Net interest margin was 2.83 per cent.
"The key parameters of income, cost efficiency and profitability have improved both year on year and quarter on quarter. Asset quality has improved," said Indian Bank chief executive Padmaja Chunduru. 
"The Bank has made upfront provisions in two accounts and also contingency provisions for Covid-19. The accounts under moratorium constitute above 23 per cent and there is very good progress being made on the collection front, month on month," said Chunduru.
"The amalgamation is going on track and we expect to complete it in the current financial year," she added.
The bank is also looking to unlock value in two of its subsidiaries - Ind Bank Merchant Banking Services and Ind Bank Housing and will also explore the rationalisation of unviable and slow growth branches.