Here's how R-Com could clear what it owes Ericsson
The company could look at income tax refunds received and monetisation of some of its real estate assets to raise funds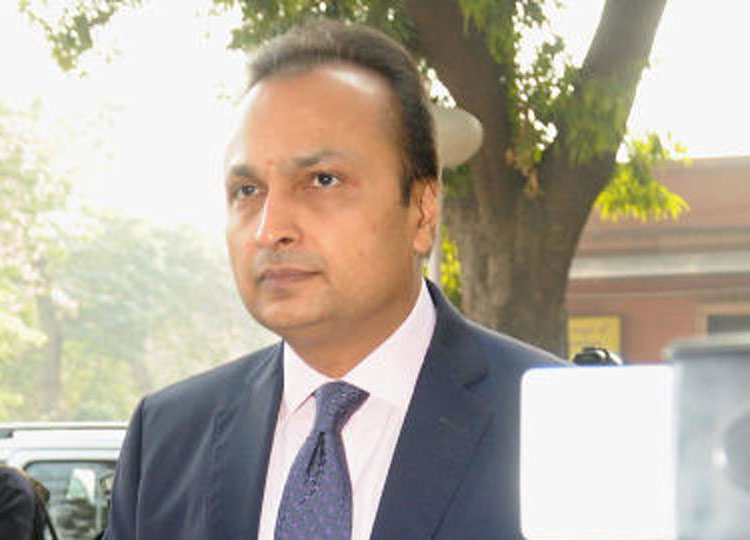 Anil Ambani
The Telegraph file picture
---
Mumbai
|
Published 20.02.19, 07:53 PM
|
---
The Supreme Court's direction to the Reliance Communications group on Wednesday to pay Ericsson a sum of Rs 453 crore within four weeks has led to the key question on how the group will garner the funds needed to comply with the order.
Market observers said Reliance Communication (R-Com) and two others firms — Reliance Telecom (RTL) and Reliance Infratel (RITL) — could look at a combination of income tax refunds received and monetisation of some of its real estate assets to raise the money. R-Com could also look to tap into the cash flows of its new business portfolio, which, however, will need bank approval.
Advocates appearing for R-Com, RTL and RITL have cited the tax refunds to part pay the money owed to Ericsson. They told the apex court that the group had got income tax refunds of Rs 118 crore that are parked with the registry of the apex court and can be paid to Ericsson within a week from Wednesday.
During the proceedings, the counsel had pointed out the companies "are still ready and willing to pay whatever they can, by way of income tax refunds''. They had disclosed that while Rs 129 crore had come in a second income tax refund, another Rs 134 crore could also be used for part payment of the sum owed to Ericsson.
However, even after the payment of these amounts, there will be a gap of around Rs 178 crore. Observers said R-Com could monetise part of its real estate assets in the capital or in Navi Mumbai. However, it remains to be seen if the company is able to conclude any large real estate deal within the deadline.
Yet another option will be the cash in the books of R-Com's new portfolio of business to business (B2B) segment, which includes global and Indian enterprises, internet data centres (IDC), global submarine cable network and international long distance voice service.
During the December quarter, the new business portfolio reported consolidated revenues of Rs 1,176 crore and earnings before interest, taxes, depreciation and amortization (EBITDA) of Rs 252 crore. However, R-Com will need the approval of banks led by the State Bank of India (SBI).
Meanwhile, shares of the Anil Ambani group firms closed lower after the Supreme Court order.
While the R-Com stock slumped 3.65 per cent to Rs 5.80, Reliance Capital fell 4.26 per cent, Reliance Home Finance 4.07 per cent, Reliance Naval and Engineering 2.34 per cent, Reliance Infrastructure 2.29 per cent and Reliance Power 0.92 per cent on the BSE.