HDFC Bank ups card rates
The charges on revolving credit on certain cards have been raised to 3.6% per month, or 43.2% annually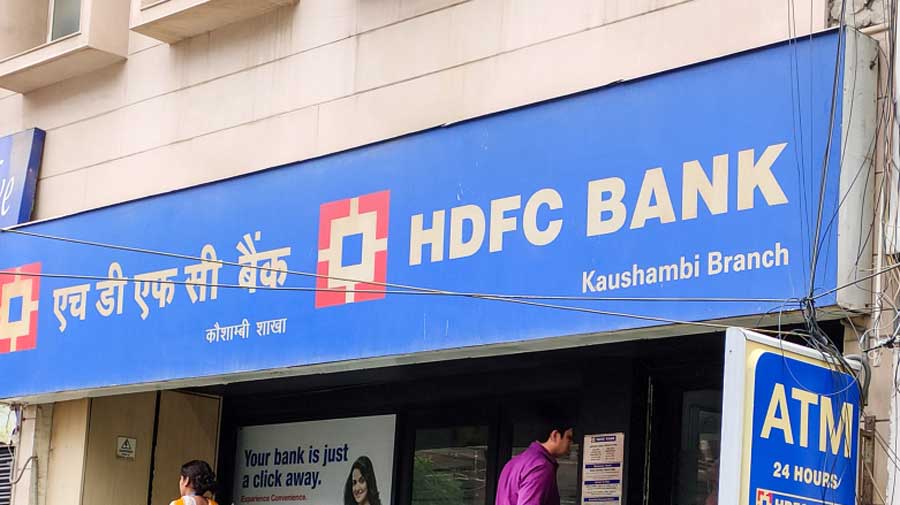 ---
Mumbai
|
Published 12.09.20, 02:06 AM
|
---
HDFC Bank has raised the interest rates on the revolving balances on credit cards and late payment fees at a time default rates are rising because of Covid-19.
The charges on revolving credit on certain cards have been raised to 3.6 per cent per month, or 43.2 per cent annually, from 3.49 per cent per month (41.88 per cent annually) from September 1.
Charges will go up for customers holding Regalia, Business Regalia, Regalia First, Business Regalia First, Doctors Regalia, Diners Privilege, Diners ClubMiles, Millennia, Millennia Easy EMI, InterMiles Signature, InterMiles World, Indigo 6E Rewards, Indigo 6E XL, Indian Oil Card, Times Titanium and Times Platinum cards.
The late payment charges have been increased to Rs 1,100 for those with a statement balance of Rs 25,000-50,000 and to Rs 1,300 for a balance of over Rs 50,000. Till August 31, the bank was charging a flat fee of Rs 950 on late payments. In April, the late payment fee was Rs 750 — which means that this hike is the second since the outbreak of the crisis.
According to Macquarie Research, late payment fees account for around 22 per cent of any card issuer's total fee income.
HDFC Bank is the country's largest credit card issuer. According to RBI data at the end of June this year, HDFC Bank had over 1.45 crore credit cards in circulation. The number of transactions made by its credit card customers at PoS terminals was over 3.58 crore. Industry circles do not rule out the possibility of its peers following suit.
HDFC Bank allows a grace period of three days from the payment due date on credit card accounts where payments are not overdue. The due date as mentioned in the credit card statement is the date by which clear funds must be credited to the credit card. However, three grace days are provided to accommodate the processing time of payments. HDFC Bank has said that it will report a credit card account as "past due" to credit information companies (CICs) and levy a late payment charge when a credit card account remains past due for more than three days.
Angshuman Chatterjee, head (consumer credit cards and digital acquisitions) at HDFC Bank, had recently said that the number of customers buying high-value products through instalments stood at an all-time high during the pandemic. Chatterjee further said customers were opting for larger spends by breaking them up into simple EMIs, which is helping consumption.