Haze over newly-approved production sop
If scheme follows the previous PLI scheme for electronics, it is likely to leave many players in the lurch while benefiting only the bigger ones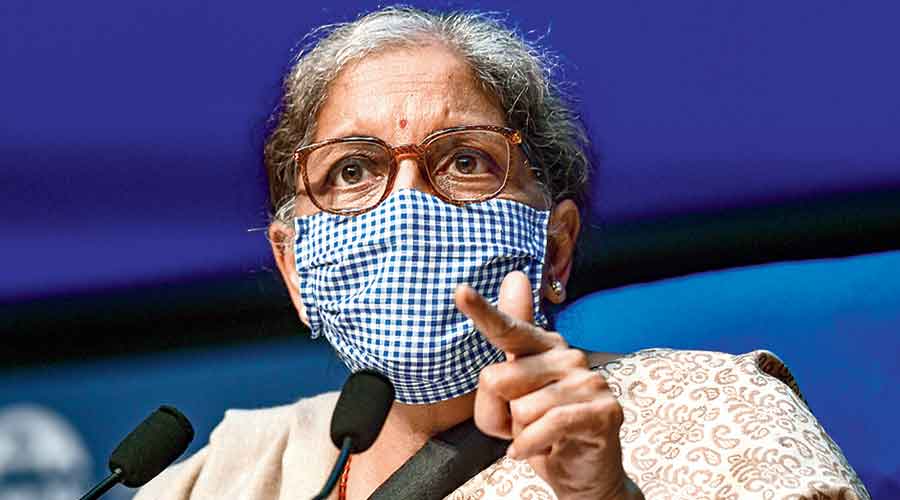 ---
---
The Union cabinet on Wednesday approved a production-linked incentive scheme (PLI) worth Rs 1.45 lakh crore that will be parcelled among 10 sectors over a five-year period.
The scheme will encourage domestic manufacturing, reduce imports and generate employment, finance minister Nirmala Sitharaman said after the cabinet meeting. But the details are not forthcoming yet and if the scheme follows the previous PLI scheme for electronics, it is likely to leave many players in the lurch while benefiting only the bigger ones.
The 10 sectors to get the incentives are: advance chemistry cell (ACC) battery (Rs 18,100 crore); electronics and technology products (Rs 5,000 crore); automobiles and auto components (Rs 57,042 crore); pharmaceuticals and drugs (Rs 15,000 crore); telecom and networking products (Rs 12,195 crore); textile products (Rs 10,683 crore); food products (Rs 10,900 crore); high efficiency solar PV modules (Rs 4,500 crore); white goods (Rs 6,238 crore) and speciality steel (Rs 6,322 crore).
"The PLI scheme, since it is based on incremental output, is more effective from the government's standpoint than some of the other grant based schemes such as mega food parks, which are more input oriented. The PLI scheme is also targeted towards the larger anchor investors who are capable of mobilising the initial investment for brownfield or greenfield projects by themselves," said Arindam Guha of Deloitte India.
The government had approved another PLI scheme of Rs 51,311 crore effective April 1, 2020 for mobile manufacturing and specified electronic components among others.
Analysts had pointed to several grey areas of the scheme. First, the incentives were in the range of 4 per cent to 6 per cent of incremental sales, meaning greater the production the higher the incentive. But higher production rests on higher demand — a company cornering a greater share of the market will get more of the incentives muscling out the others as each sector will get the support only up to a limit.
The scheme had thus attracted big players such as Foxconn, Wistron and Pegatron — all contract manufacturers for Apple — and Rising Star, which makes Samsung phones.
The PLI scheme for mobile phones also has stiff annual incremental production targets — Rs 25,000 crore over the base level by the fifth year — which will work to the advantage of the bigger players.
"The industry was eagerly awaiting this scheme to increase its competitiveness and take the growth of the sector to the next level. We look forward to the details of the scheme," Kenichi Ayukawa, president of SIAM and managing director & CEO Maruti Suzuki India, said.
S.P. Kochhar, director-general of COAI, said the telecom companies were yet to receive details of the scheme from the telecom department.