Gross borrowing likely to hit Rs 16 trillion next fiscal
Fall in tax revenue and expected slowing economic growth next fiscal year will limit the government's ability to cut borrowing in the near term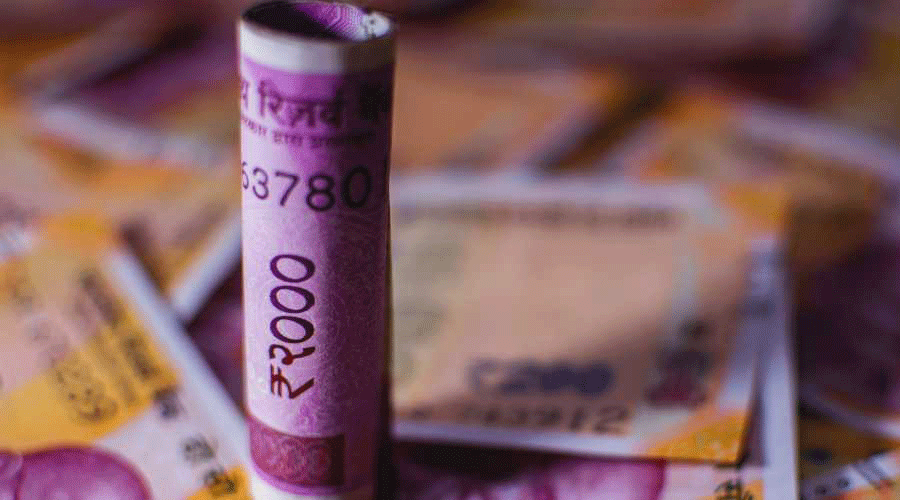 Representational image.
File picture
---
Bangalore
|
Published 24.01.23, 02:01 AM
|
---
The Indian government will borrow a record Rs 16 lakh crore (trillion) in the fiscal year to March 2024, according to a Reuters poll of economists, who said infrastructure spending and fiscal discipline ought to be its highest budget priorities.
The federal government's gross indebtedness has more than doubled in the past four years as Prime Minister Narendra Modi's government has spent heavily to cushion the economy from the effects of the Covid-19 pandemic and to provide relief to the poor.
The February 1 budget will be the last full-fledged one before national elections in 2024 and before elections in several large populous states that will be key tests for the ruling BJP.
But a fall in tax revenue and expected slowing economic growth next fiscal year will limit the government's ability to cut borrowing in the near term.
Gross borrowing next fiscal year is expected to hit Rs 16 lakh crore, up from an estimated Rs 14.2 lakh crore in 2022-23, according to the median forecast of 43 economists.
"The key reason gross borrowing is going to be still quite high is the repayment burden," said Dhiraj Nim, economist at ANZ. "The government borrowed a lot in the last few years to have funds for the pandemic, which means the repayment burden will now be quite elevated for several years."
Nim estimated repayments for 2023-24 at about Rs 4.4 lakh crore.
While economists in a separate Reuters poll forecast the government would bring the budget deficit down to 6 per cent of GDP in 2023-24, it will still be well above the average of 4 per cent to 5 per cent seen since the 1970s and far from the target of reaching 4.5 per cent by 2025-26.
The deficit is more than double what it was before the pandemic. Rising interest rates have increased the burden of repaying the borrowed money.
The IMF said last month India needed a more ambitious plan for fiscal consolidation to ensure debt would be sustainable in the medium term. The government says its current plan is already enough for the task.