Centre should come out with Rs 3 lakh crore fiscal stimulus, says Confederation of Indian Industry
The industry association also sought an expansion in the Reserve Bank of India's balance sheet to meet the demand exigencies of the Covid-19 pandemic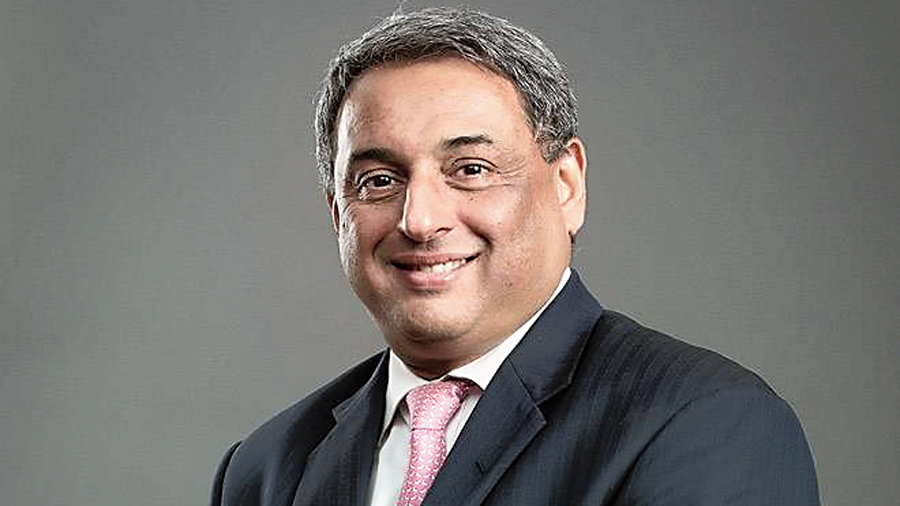 ---
New Delhi
|
Published 18.06.21, 01:49 AM
|
---
The government should come out with a fiscal stimulus of Rs 3 lakh crore, including cash transfer to households through 
Jan Dhan accounts, to perk up demand and spur economic growth, industry chamber CII said on Thursday.
The industry association also sought an expansion in the Reserve Bank of India's (RBI) balance sheet to meet the demand exigencies of the Covid-19 pandemic.
Newly elected CII president T.V. Narendran told a virtual media conference that the chamber expects GDP to grow at 9.5 per cent in 2021-22 as the growth in the second half of the financial year will be supported by robust external demand and large-scale vaccination, allowing the resumption of economic activity.
"CII estimates that there is fiscal headroom of up to Rs 3 lakh crore and this amount can be channelised towards direct cash transfers to the vulnerable people, higher allocation to the Mahatma Gandhi National Rural Employment Guarantee Act scheme, short-term Goods and Services Tax (GST) rate cuts and lower excise duty on fuel," Narendran said.
The most important thing is to support demand so that we have jobs and livelihoods, Narendran said. 
He said private sector investment is usually driven by two factors — demand and profitability. Demand, which was a bit soft prior to the pandemic, started recovering after the first wave but got impacted by the second. 
"I hope we will start recovering again, which is what we are forecasting, particularly in the second half of the year," he said.
"I think we have seen both (demand and profitability) coming back and I can say that from the steel sector point of view, for example, all companies have significant expansion plans." 
If you add up all their expansion plans, it alone is Rs 50,000-60,000 crore of investments over the next three years, he said.
Demand can also be revitalised through a time-bound tax concession of interest rate subvention for home buyers, he said. 
Narendran called for an increase in the Emergency Credit Line Guarantee Scheme to Rs 5 lakh crore along with the extension of the scheme till March 31, 2022 and the inclusion of more distressed sectors such as retail.
He said the government should consider long-pending structural tax reforms such as the inclusion of aviation turbine fuel and other products under GST .
A CII survey has showed that a significant majority of respondents reported infections among staff or their family and as a result, more than half of them expected adverse impact on production or sales in the June quarter. 
"With a majority of the population vaccinated by the end of 
this year, implementation of big-ticket reforms and a large fiscal stimulus, we will be able to reach the critical $5 trillion mark by 2025-26. This is the best-case scenario that CII has estimated," Narendran said.
On vaccination, he said there should be a minimum 71.2 lakh average daily vaccination doses from now till December 2021 to cover the entire adult population.
"The Vaccine Czar (or minister) should be empowered to undertake actions like in the UK on a daily campaign to track domestic vaccine production and import supplies; equitable distribution of vaccines among states; track progress on vaccine deployment and administration; and use a dashboard approach and share progress reports daily," he said.