Govt sale of 52.98 per cent stake in BPCL likely to be delayed by two years
Aramco of Saudi Arabia, Adnoc of Abu Dhabi and Rosneft of Russia were expected to be strong bidders for the oil company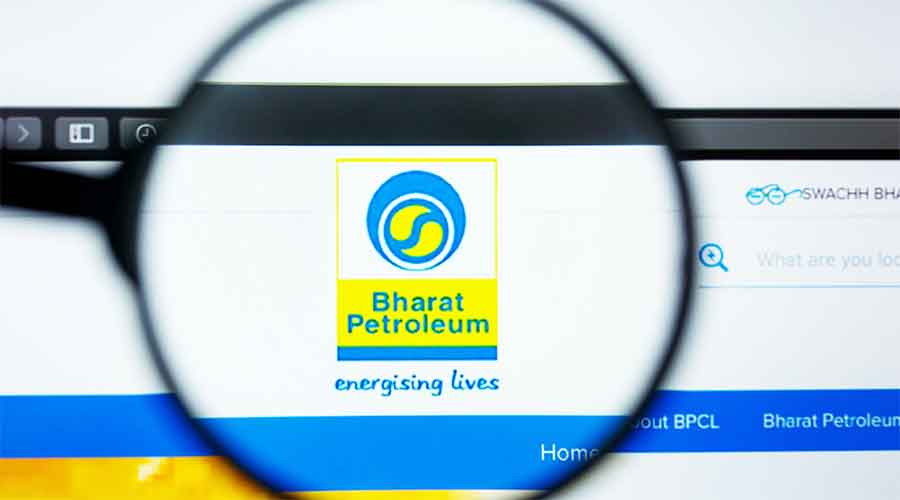 ---
---
The strategic sale of the government's 52.98 per cent stake in state-owned refiner BPCL is likely to be delayed close to two years, complicating the Centre's ability to raise Rs 2.10 lakh crore from the centrepiece of its disinvestment plan this fiscal.
The deadline for the submission of bids for the oil refiner and retailer, which has been extended three times till now, ends on September 30.
For the sale, only the third step of a 25-step process has been completed so far and it could take as long as another 21 months for the disinvestment to be completed, although some of the stages could be carried out concurrently. Potential buyers still need to obtain security clearance, conduct valuation assessments and agree to the financial terms.
After the initial bids are submitted by the prospective bidders, they are given access to the data room to study the financials of the firm. However, given the restrictions on international travel at present, global bidders are unlikely to travel immediately, the officials said.
Aramco of Saudi Arabia, Adnoc of Abu Dhabi and Rosneft of Russia were expected to be strong bidders for the oil company.
On November 21, 2019, the Centre cleared the privatisation of Bharat Petroleum Corporation Ltd (BPCL). The government invited bids for the sale of Rs 3.27-lakh-crore BPCL on March 7 this year.
The government is proposing a strategic disinvestment of its entire shareholding in BPCL, comprising 114.91 crore equity shares, which constitutes 52.98 per cent of BPCL's equity share capital, along with the transfer of management control to a strategic buyer, the notice inviting the offer said. BPCL's equity shareholding of 61.65 per cent in Numaligarh Refinery Ltd, however, will not be part of the disinvestment.
The government has barred PSUs from bidding for BPCL and expects private sector Indian players and global MNCs to bid for its stake.
It will be sold to a state-owned oil and gas firm.The bidding will be a two-stage affair, with qualified bidders in the first EoI phase being asked to make a financial bid in the second round.
The Centre has allowed prospective bidders with a minimum net worth of $10 billion to present their bids. Another condition pertains to a maximum of four members are permitted in a consortium, and the lead member must hold 40 per cent in proportion. Other members of the consortium must have a minimum $1 billion net worth. The EOI allows changes in the consortium within 45 days, though the lead member cannot be changed.