Gas prices slashed by 25% to $2.39 per mBtu
User industries such as electricity, fertiliser and CNG for automobiles will benefit from the cut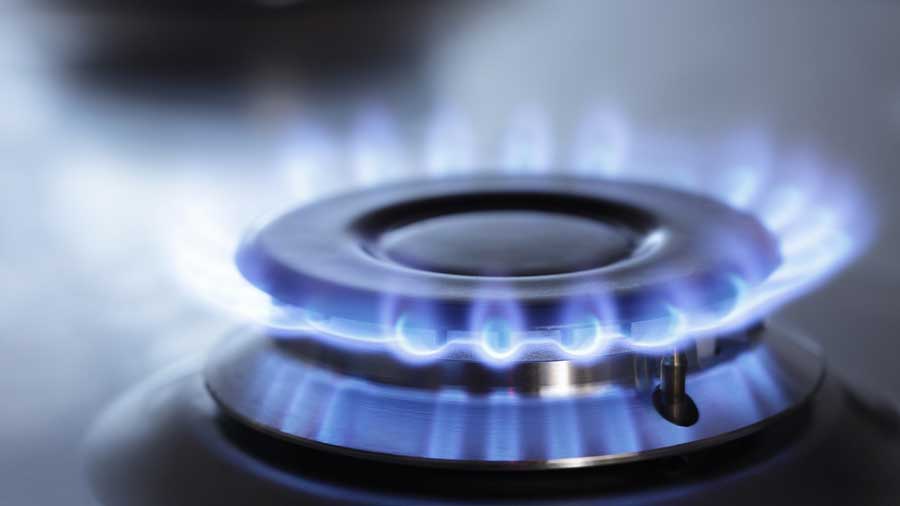 ---
---
The Centre has slashed domestic natural gas prices by 25 per cent to an all-time low of $1.79 per million British thermal unit (mBtu), severely impacting the revenues of state-owned ONGC and Oil India.
Prices were at $2.39 per mBtu between April and September.
The price of new gas from difficult fields such as deep-sea locations has also been cut to $4.06 per mBtu from $5.61, the oil ministry order said.
User industries such as electricity, fertiliser and CNG for automobiles will benefit from the cut.
This is the third straight reduction in rate. The price was cut a steep 26 per cent to $2.39 per mBtu in April.
Natural gas price is set every six months — on April 1 and October 1 — based on rates prevalent in surplus nations such as the US, Canada and Russia.
For every dollar change, ONGC's revenues are impacted about Rs 4,400-4,500 crore annually, according to some estimates.
ONGC accounts for 75 per cent of crude oil and natural gas production by volume and 17 per cent of domestic refining capacity.
Uniform tariff
A unified tariff proposed by the The Petroleum and Natural Gas Board (PNGRB) in respect of the pipelines forming part of the national gas grid system will encourage more pipelines and boost gas demand, brokerage Motilal Oswal said.
The PNGRB has sought stakeholders' views for fixing a uniform tariff for Zone 1 of the pipeline, which comprises the first 300 km. The rest of the grid system comprises Zone 2.