GAIL's Q2 consolidated net profit drops 8.5 per cent
The company had posted a net profit of Rs 1,167.58 crore, or Rs 2.59 a share, in the year-ago period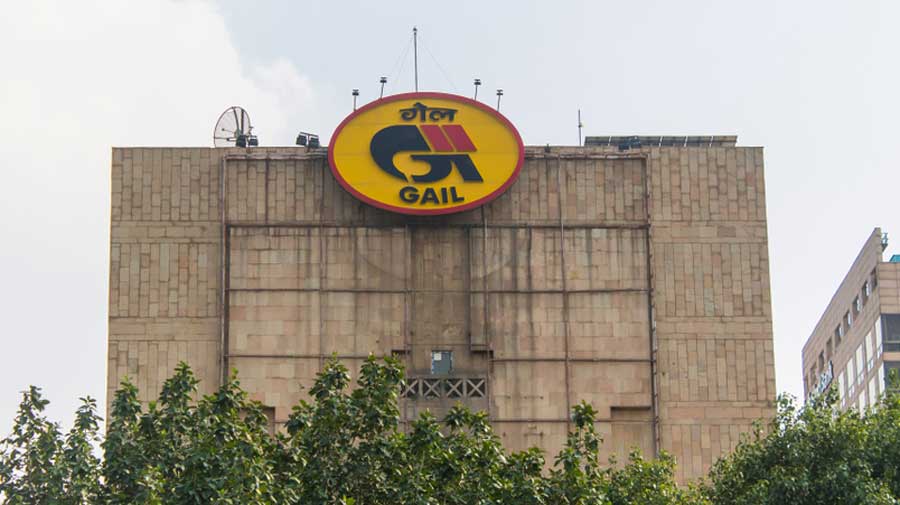 ---
---
GAIL's second-quarter consolidated net profit dropped 8.5 per cent to Rs 1,068.16 crore, or Rs 2.47 per share, after losses on gas marketing offset gains made in the gas transportation business.
The company had posted a net profit of Rs 1,167.58 crore, or Rs 2.59 a share, in the year-ago period, GAIL said in a filing to the bourses.
Manoj Jain, chairman & managing director of GAIL, said the company's plants and pipelines have achieved a pre- Covid level of performance.
He added that though the Capex during the first quarter was affected by the lockdown, GAIL has moved swiftly to make up for the lost time and is trying to accelerate the progress in its ongoing projects. Turnover slipped 23.7 per cent to Rs 14,104.80 crore largely because of the lower gas prices during the quarter.
Hindalco net drops
Hindalco Industries on Tuesday reported a 60.2 per cent fall in consolidated profit after tax at Rs 387 crore for the September quarter but said it is expecting a strong third and fourth quarter as demand has returned in domestic as well as export markets.
The company's PAT declined because of a one-time impact of Rs 1,398 crore on account of the divestiture of the Lewisport unit of Aleris in the US, said Hindalco Industries managing director Satish Pai.
The company had posted a PAT of Rs 974 crore a year ago.
Kesoram back in black
Kesoram Industries, the flagship of the Basant Kumar Birla group, returned to profit on the consolidated level after five quarters, buoyed by a strong realisation from the cement business. It made a Rs 6.25 crore profit in the July-September quarter, swinging from a loss of Rs 49.73 crore recorded in the same period last year.
Total income, however, dipped marginally to Rs 669.18 crore from Rs 679.5 crore in second quarter of last fiscal.
P. Radhakrishnan, CEO of the company, said Kesoram has executed a binding term sheet with an investor who would infuse liquidity by way of debt. "We are hoping to conclude the arrangement by December 31," he said.
Godfrey Phillips
Cigarette maker Godfrey Phillips India on Tuesday reported a 9.23 per cent fall in consolidated net profit at Rs 103.06 crore for September quarter of 2020.  
The company had reported a net profit of Rs 113.54 crore a year ago. Total revenue from operations rose 9.50 per cent to Rs 822.21 crore during the quarter against Rs 750.81 crore in the corresponding period of the previous fiscal.
Exide profit up 3.8%
Exide Industries on Tuesday posted a consolidated net profit after tax of Rs 256.62 crore for the September quarter of 2020. Net profit was up 3.81 per cent compared with Rs 247.18 crore a year ago.
The bottomline was aided by a better performance of the life insurance business where the segment profit was Rs 24.75 crore compared with Rs 5.06 crore a year ago. Consolidated total income was Rs 4032.27 crore compared with Rs 3785.32 crore a year ago.
G. Chatterjee, MD and CEO of Exide, said there was an improvement in demand for replacement sales of automotive and UPS batteries.
Bata net
Footwear major Bata India has posted a standalone net loss of Rs 44.39 crore for September quarter of 2020 against a profit of Rs 71.37 crore.
The company on Tuesday said since the opening up of the economy in June, it has taken measures on customer safety, product availability and channel expansion which has resulted in an increase in footfalls in retail outlets along with demand coming from e-commerce platforms.
"As we inch back to normalcy, we are mindful that this is going to be a slow and steady recovery," said CEO Sandeep Kataria.