From September, car owners will have more flexibility in choosing their insurers
Those looking for renewal of polices will have the usual option of a one-year TP and OD policies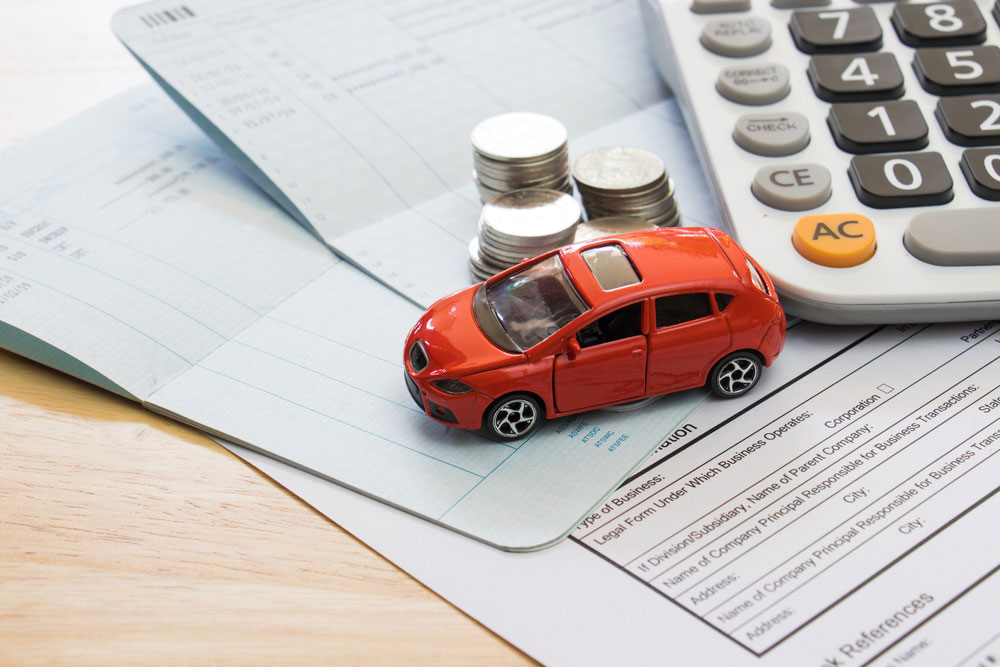 ---
---
Come September and owners of passenger cars and two-wheelers will have the option to select their insurer while buying or renewing their motor insurance policy.
A comprehensive motor insurance policy has two parts — third party liability (TP) and own-damage (OD) cover. Third-party liability does not provide any benefit to the insured. But it covers the insured's legal liability for death/disability of the other individual and loss or damage of property of that person. The own damage part covers any damage caused to the vehicle of the insured.
According to the regulations, it is mandatory for any vehicle owner to have a TP insurance. So far, there is a choice for the vehicle owner to buy a standalone TP liability policy or a comprehensive policy from the same insurance company. This is set to change. The vehicle owner now has the option to have third-party and own-damage covers from different insurers.
Insurance industry regulator IRDA, in a circular dated June 21, 2019, said from September, insurance companies will offer standalone annual OD cover for cars and two-wheelers, both new and old.
This means an insurance company will offer three types of motor insurance policies — a standalone TP policy, a standalone OD policy and a comprehensive policy bundling both TP and OD cover.
"Policyholders have the option to renew the own-damage component of a bundled cover falling due on or after September 1, 2019, with the same insurer or a different insurer on an annual basis," IRDA said in its circular.
The Supreme Court order
The genesis of the IRDA directive could be traced back to the Supreme Court order of 2018. The apex court in an order dated July 20, 2018, made it mandatory that the third-party insurance cover for new cars should be made available for a period of three years and for two-wheelers for a period of five years.
"The decision should be implemented from September 1, 2018 on all policies sold," the court had said.
"Customers often forget to renew their policies on time and, hence, all accidental damages become their personal liability," Dhirendra Mahyavanshi, co-founder, Turtlemint, said while explaining the benefit of having long-term motor insurance policies.
After the Supreme Court order, in August 2018, IRDA came out with a circular where it said that insurance companies will have to comply with the court directive.
The regulator, however, allowed insurance companies two choices — offer a long-term package (3 years TP+3 years OD) for new cars and (5 years TP+5 years OD) for two-wheelers. The other choice was a bundled package (3 years TP+1 year OD) for new cars and (5 years TP+1 year OD) for two-wheelers. The bundled package was allowed because the long-term package was becoming costly for buyers.
So, majority of the policyholders who bought their vehicles after September 2018 opted for the bundled package. As a result, the own-damage part of the policy is now coming up for renewal and clarity was needed.
"With this new regulation, customers can now buy the OD component separately and have the choice to buy from a different insurer as well, provided he submits the valid TP policy documents and details. To ensure its compliance, the OD policy document needs to carry the name of the insurer, policy number and the start date and end date of the TP policy," said Neeraj Prakash, MD and CEO of Shriram General Insurance.
"Standalone own-damage plans are apt for bikes and cars with existing TP coverage. This has been introduced for people who have already bought a 3+1 policy with a three-year third-party plan and one-year own damage plan and need to renew only their OD coverage," said Mahyavanshi.
A bag of choices
Let's now take a quick look at the options before vehicle owners.
Only TP policy: A vehicle owner can have an only TP policy. The regulator fixes the premium of the cover. For instance, effective from June 16, 2019, the premium for a 1-year TP cover for private cars with engine capacity of 1000cc-1,500cc is Rs 3,221. For two-wheelers of 75-100cc, the premium is Rs 752.
The same cover for a three-year policy for cars of same engine capacity is Rs 9,534. A five-year policy for a two wheeler of same engine capacity is Rs 3,285. For new car owners, its mandatory to buy a long term TP policy (three years for cars and five years for two-wheelers).
Separate TP and OD policies: With the new guidelines in place, after September, the vehicle owner can have separate TP and OD covers either from the same insurer or from different insurer. This flexibility was not previously available.
Bundled policy: For new vehicle owners, it is mandatory to have a long-term TP cover of three years for cars and five years for two-wheelers. A bundled cover gives the option of buying a one-year OD cover in addition to the TP cover from the same insurer.
Long term policy: This offers both TP and OD insurance for new cars (three years each) and two-wheelers (five years each).
IRDA, through another circular dated July 11, 2019, has clarified that long-term policies will be offered only to new private cars and two-wheelers and not for renewal of existing policies or old vehicles.
Those looking for renewal of polices will have the usual option of a one-year TP and OD policies.