Farm dole may go up
Government is actively considering a proposal to increase the allowance by Rs 2000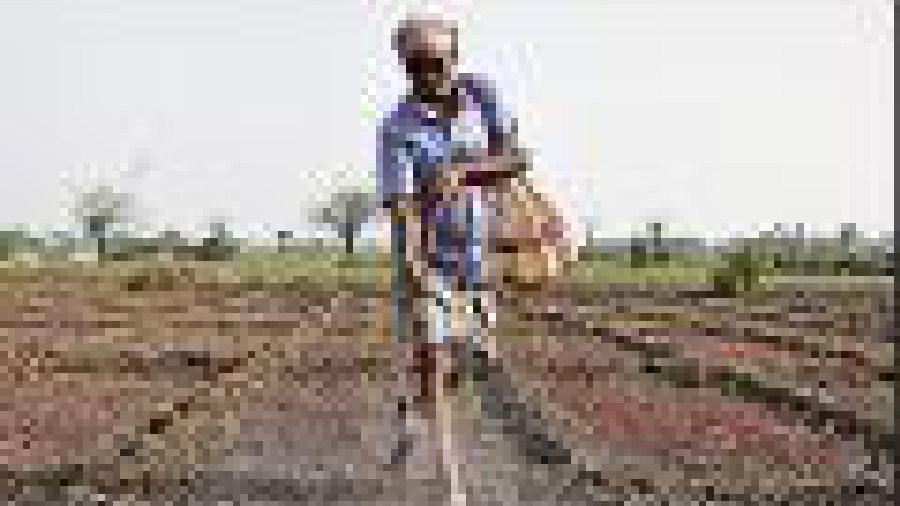 ---
New Delhi
|
Published 23.01.23, 01:25 AM
|
---
With an eye on rural votes in the 2024 general election, the Modi government could increase the allowance under Pradhan Mantri Kisan Samman Nidhi (PM-Kisan) to Rs 8,000 per annum.
Sources said the government is actively considering a proposal to increase the allowance by Rs 2000 or give an additional instalment as the revenue position is much better and rural India has been hit by inflation more than the urban areas.
At present, the government offers financial assistance of Rs 6,000 annually in three instalments of Rs 2,000 each to the economically weak farmers. It could be increased to four quarters.
About Rs 2 lakh crore has been released so far to about 113 million farmer families, according to government data. In the budget 2022-23, the government allocated Rs 68,000 crore for the scheme, which was marginally higher than the sum of Rs 67,500 crore allocated in 2020-21.
Economists said due to persistent inflation and weak rural demand, FMCG companies have suffered a fall in volume over the last three to four quarters, and a higher government spending will strengthen rural sentiments.
Inflation based on the consumer price index (CPI) for the rural areas was at 6.02 per cent in December, above the RBI upper tolerance level, though it fell to 5.39 per cent in the urban areas.
Similarly, food price inflation in rural areas was 5.05 per cent whereas, in urban areas, it stood at 2.08 per cent.
Madhavi Arora of Emkay said "the rural sector's terms of trade have been unfavourable (with a negative spread between WPI food and rural retail inflation), while rural real wages have been under pressure. The non-agri rural informal sector has not yet been able to fully get back to its feet and tighter financial conditions in the economy would make it even more difficult".
She said "focus on rural will be the key agenda, primarily through better income support. ...we think there could be a higher-than-budgeted spend in FY23 and increased allocation in FY24BE, ahead of the 2024 general elections."