Factory slide raises pitch for props
Besides manufacturing, capital goods production — a barometer of investment — plunged 20.7%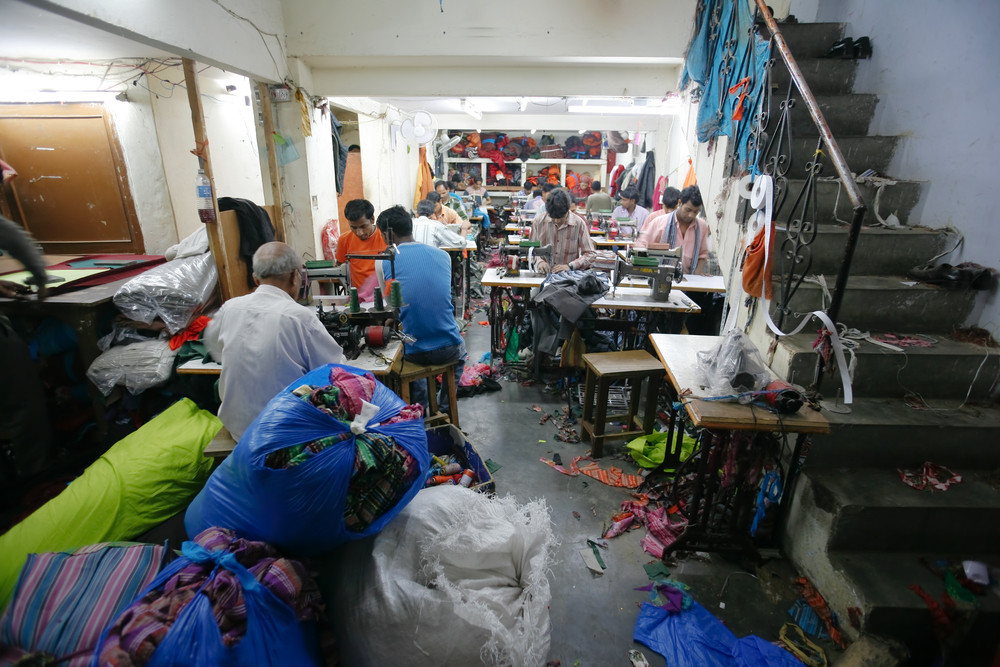 ---
---
Industrial output contracted 4.3 per cent in September on a year-on-year basis, the lowest in seven years, with manufacturing shrinking 3.9 per cent, leading to calls for both a RBI rate cut and a fiscal stimulus .
Besides manufacturing, capital goods production — a barometer of investment — plunged 20,7 per cent. Consumer durables dipped 9.9 per cent and non-durables, 0.4 per cent.
"With incoming data pointing to continued weakness in the real sector and GDP growth likely to slip in the second quarter from the multi-year low in the first quarter, the likelihood of another rate cut in December has intensified, despite elevated consumer price inflation," Aditi Nayar, principal economist, Icra, said.
She said the industrial performance in September stood out as the worst year-on-year performance in the current series. "Moreover, the lead indicators point to a continued weakness in October 2019, which coupled with an unfavourable base effect, may well result in a further deterioration in the just-concluded month."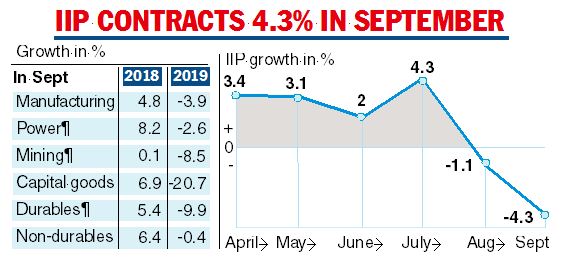 Professor N.R. Bhanumurthy of the National Institute of Public Finance said there was an urgent need for fiscal stimulus measures to boost economic growth. "The cut in interest rate alone would not boost demand in the economy and there needs to be set of measures, which addresses the demand side of the economy," he said.
"The slowdown seems to be deep rooted, especially in the industrial sector and would certainly increase the anxiety with regard to growth prospects in the current year," he said.
A slowdown was witnessed in the manufacturing sector, which declined 3.9 per cent in September compared with 4.8 per cent growth a year ago.
Power generation dipped 2.6 per cent in September compared with a 8.2 per cent rise a year ago. Mining output fell 8.5 per cent in September against a 0.1 per cent rise in the corresponding month last fiscal.
In terms of industries, 17 out of 23 industry groups in the manufacturing sector have shown negative growth.
The industry group "manufacture of motor vehicles, trailers and semi-trailers" fared the worst at –24.8 per cent, followed by furniture (-23.6 per cent) and fabricated metal products (-22 per cent), except machinery and equipment.
On the other hand, manufacturing of wood and products of wood & cork, except furniture; articles of straw and plaiting materials have shown the highest positive growth of 15.5 per cent followed by 9.2 per cent in basic metals.
During April to September, the IIP growth remained almost flat at 1.3 per cent compared with 5.2 per cent in same period last fiscal.