Exxon Mobil eyes oil, gas blocks
The MNC has already signed memorandums of understanding with ONGC and IOC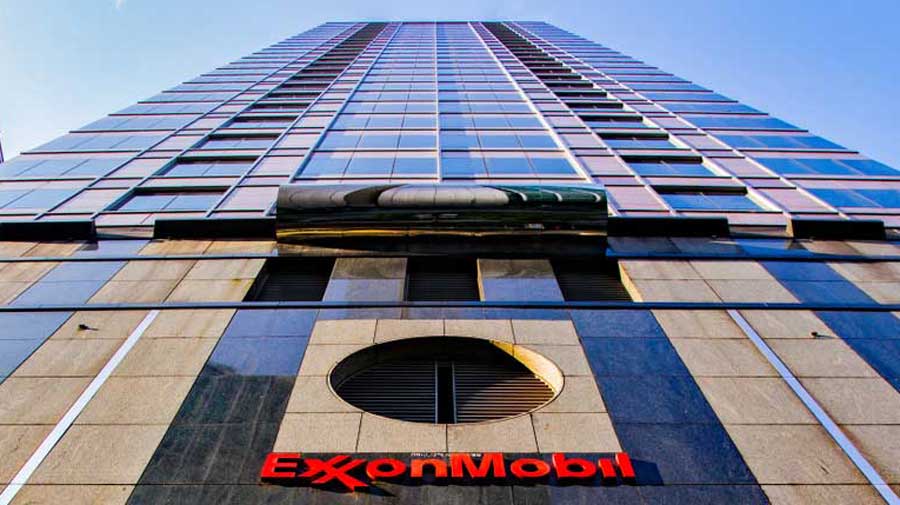 ---
---
Global energy giant Exxon Mobil Corporation is in talks to buy stakes in producing oil and gas fields in the country, petroleum minister Dharmendra Pradhan said here on Wednesday.
"Exxon Mobil is in active discussion with some of our companies to participate in some of our producing fields," Pradhan said at a webinar.
Exxon Mobil in October last year had signed a memorandum of understanding (MoU) with state-owned Oil and Natural Gas Corporation (ONGC) to offer its expertise and technology to develop resources in offshore blocks. The MoU said ONGC and ExxonMobil would jointly bid for exploration assets in India.
ONGC is developing deepwater oil and gas blocks on the east coast, which is expected to produce more than 15 million standard cubic meters per day (mmscmd) of gas.
Exxon had also signed another MoU with the country's biggest refiner Indian Oil Corporation (IOC) to explore ways to supply liquefied natural gas.
Analysts said global energy firms were keen to add clean energy to their portfolio. Also, the US-China trade war and geopolitical uncertainty with Beijing has forced them to look at India for investments. Besides, rising cost of shale gas exploration has made India an attractive destination.
Pradhan said the government wanted to encourage small and mid-sized players in oil and gas through appropriate incentives, citing similar policies adopted in Texas to encourage shale production.
"Small companies have developed the Texas shale oil and gas sector. We are envisaging a similar scenario in India by involving a lot of small and mid-sized companies," he said.
Iran supply
Pradhan said India wants the new US administration to allow the resumption of oil supplies from Iran and Venezuela to give the country more options to meet its requirements.
"As a buyer, I would like to have more buying places. I should have more destinations to go to purchase (oil)," he said. Iran was India's second biggest supplier after Saudi Arabia till 2010-11, but Western sanctions over its suspected nuclear programme have led to reduced volumes.
Venezuela was India's fourth-biggest supplier but imports dwindled after the Trump administration's sanctions in January 2019.
The minister said the privatisation of state-owned Bharat Petroleum Corporation Ltd (BPCL) has received three preliminary bids. Mining major Vedanta has confirmed it has bid for the 53 per cent government stake. The other two bidders are said to be global funds, one being Apollo Global Management, reports said.
H-Energy
H-Energy has entered into a contract with Hoegh Giant, provider of floating LNG infrastructure services, under long-term contracts, for a floating storage and regasification unit to be deployed at H-Energy's Jaigarh LNG regasification terminal for 10 years.