Exide ready for lithium dare
Lithium ion batteries are more costly and can be sourced only from a few markets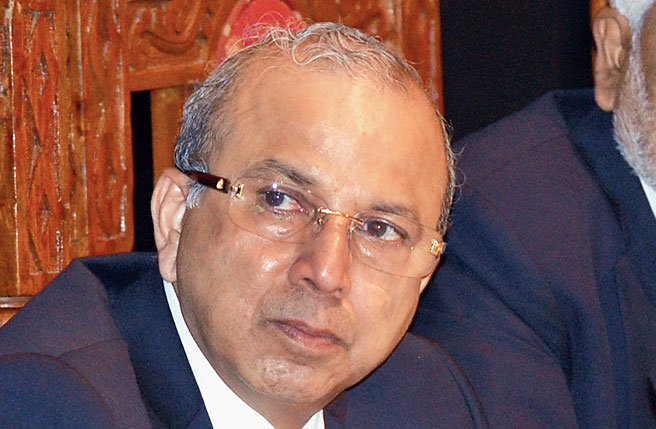 ---
Calcutta
|
Published 04.08.19, 07:46 PM
|
---
Lead acid battery major Exide sees no "existential threat" from the rising demand of lithium ion batteries following the government's push for electric vehicles (EVs).
"The fact remains that electric cars would also need lead acid batteries. The dashboard, power windows, power steering, all these will be run by lead acid batteries. In the electric vehicles, when they come, the lithium batteries will replace the engine. But the lead acid batteries will continue to remain as auxiliary batteries. That way the emergence of EVs will not dent the future of a company like ours," Exide managing director G. Chatterjee told shareholders at the companyannual general meeting on Saturday.
According to Chatterjee, lithium ion batteries are more costly and can be sourced only from a few markets.
"It (lithium) is only available in a few countries and prices are susceptible to cartelisation," he said.
A study by Ernst & Young on strategic mineral reserves show that Australia, Chile and Argentina are among the top countries where lithium is mined and India's import dependence is high.
"The advantage with lead acid is that prices are more stable unlike lithium ion. It is also recyclable," Chatterjee said.
Lithium ion plant
Exide, however, plans to be prepared with lithium ion batteries in its portfolio given the strong mandate for electric vehicles.
"It is inevitable that electric vehicles will come. We as a company want to be fully prepared to address the opportunity," said Chatterjee.
The company has formed a joint venture with Swiss firm Leclanche to build lithium ion batteries. The plant in Gujarat is expected to start operations by the end of this year. The company has already invested around Rs 100 crore and another Rs 100 crore is expected by the end of March 2020. The company plans to initially import cells and assemble batteries.
Slowdown in demand
Automobile sales in the first quarter of 2019-20 has decelerated 10.53 per cent over the corresponding period of the previous year because of the ongoing slowdown. This has affected battery manufacturers. Exide holds around 70 per cent market share in the automotive battery market.
"Seeing the overall downturn in the automotive industry, we are going a little slow. We will have a calibrated approach now," said Chatterjee.