Equity mutual funds did fine in volatile market
AMFI data shows net inflows during October were up 31% over previous month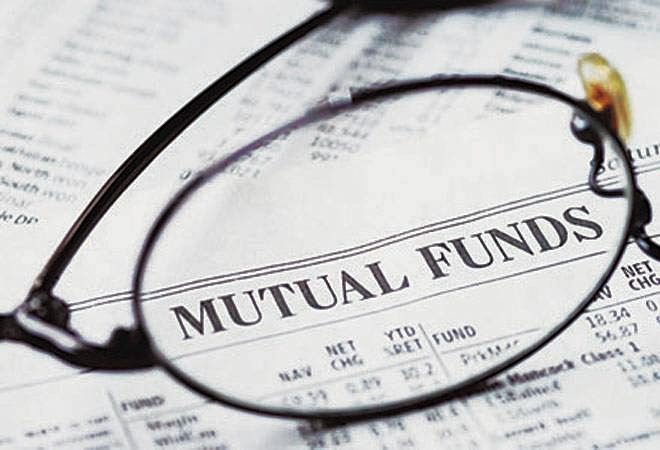 ---
|
Mumbai
|
Published 09.11.18, 08:53 PM
---
Funds flow into equity mutual funds jumped over 31 per cent in October even as markets stayed volatile amid concerns that retail investors will press the panic button.
Latest data released by the Association of Mutual Funds in India (AMFI) showed net inflows into equity schemes during October stood at Rs 14,783 crore compared with Rs 11,251 crore in the previous month. The latest number, which is an 8-month-high, came in the backdrop of testing times for the investor as the markets remained concerned about the development at IL&FS and the ensuing liquidity crisis faced by non-banking finance companies (NBFCs) apart from firm crude oil prices.
Sources said the gains reflected the resilience of the retail investor and the continued popularity of systematic investment plans (SIPs). The inflows were also on account of various new fund offers during the period.
For the industry as a whole, the asset base rose to Rs 22.23 lakh crore by October-end, a slight increase of one per cent from the preceding month.
According to Amfi data, the asset under management (AUM) of the industry, comprising 42 players, was Rs 22.04 lakh crore at the end of September. The total asset base of all the fund houses put together was Rs 21.41 lakh crore in October last year.
Amfi chief executive N.S. Venkatesh said the sector has showed its tenacity despite market events and the ensuing volatility in both debt and equity segments.
He added SIPs continued to show an upward trend with contribution of Rs 7,985 crore last month against Rs 7,727 crore in September.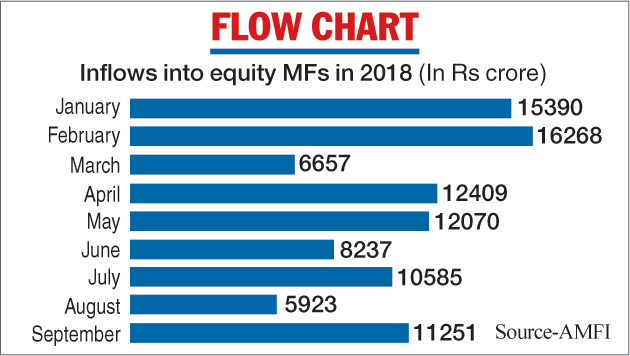 Reversing trend
Mutual funds saw an inflow of Rs 35,529 crore last month against an outflow of Rs 2.3 lakh crore in September, which market participants attributed to nervousness among corporate investors following the IL&FS default.
The asset base of the industry had taken a hit following a huge outflow from liquid funds and income schemes.
Liquid funds, which invest mainly in highly liquid money market instruments and debt securities of very short tenure, saw an outflow of Rs 2.11 lakh crore. The schemes invest in instruments such as treasury bills (T-bills), commercial papers (CPs) and certificates of deposit (CDs), which have residual maturities of up to 91 days.
However, in October these schemes saw an inflow of Rs 55,296 crore. The Amfi data also showed that income schemes continued to see outflows. During October, it stood at Rs 37,642 crore against Rs 32,504 crore in the previous month.