Electric vehicle penetration likely to get delayed by Covid-19
The sector also faces supply side risks as most of the components are sourced from China, which is the major global supplier for these vehicles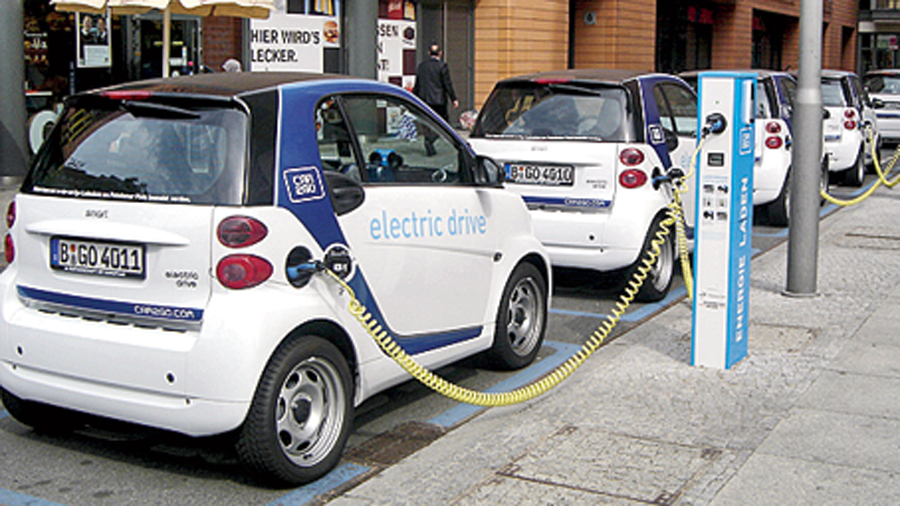 ---
New Delhi
|
Published 24.10.20, 02:15 AM
|
---
Electric vehicle penetration in the country is likely to get delayed because of the Covid-19 pandemic as low affordability and the government's priority on reviving the conventional automobile industry has moved the focus away from EVs in the interim, a research report said.
The sector also faces supply side risks as most of the components are sourced from China, which is the major global supplier for these vehicles.
The passenger vehicles (PVs) segment of e-mobility will face a double whammy as consumers would be wary of buying a costlier EV over an internal combustion engine (ICE) vehicle, while original equipment manufacturers (OEMs) would refrain from incurring high capex, India Ratings and Research (Ind-Ra) said in a statement.
Reduced affordability and lower economic activities due to the pandemic could result in the automobile industry recording a decline in sales of over 20 per cent year-on-year for the second consecutive year in 2020-21, the agency said.
"Most of the components for an EV are imported from China and the supply side risks are high, given the current geopolitical tensions with China," the report said.
India lacks meaningful resources of lithium and cobalt, which are the key raw materials for a lithium ion battery. 
Moreover, significant capital expenditure is required to establish battery manufacturing facilities, undertake research and development and develop required expertise, which is difficult in the current scenario and can only be justified with a larger scale.
Hence, Ind-Ra expects that it would be limited to assembling of battery packs in the near to medium term, while manufacturing of batteries may take longer. 
The other components of EVs could be localised in India as the overall volumes go up. Indian auto ancillaries have made several tie-ups to enter into the EV space. While some of these are also supplying to global EV OEMs, the overall number is fairly small.