Slowdown gets Modi attention
Review meet next week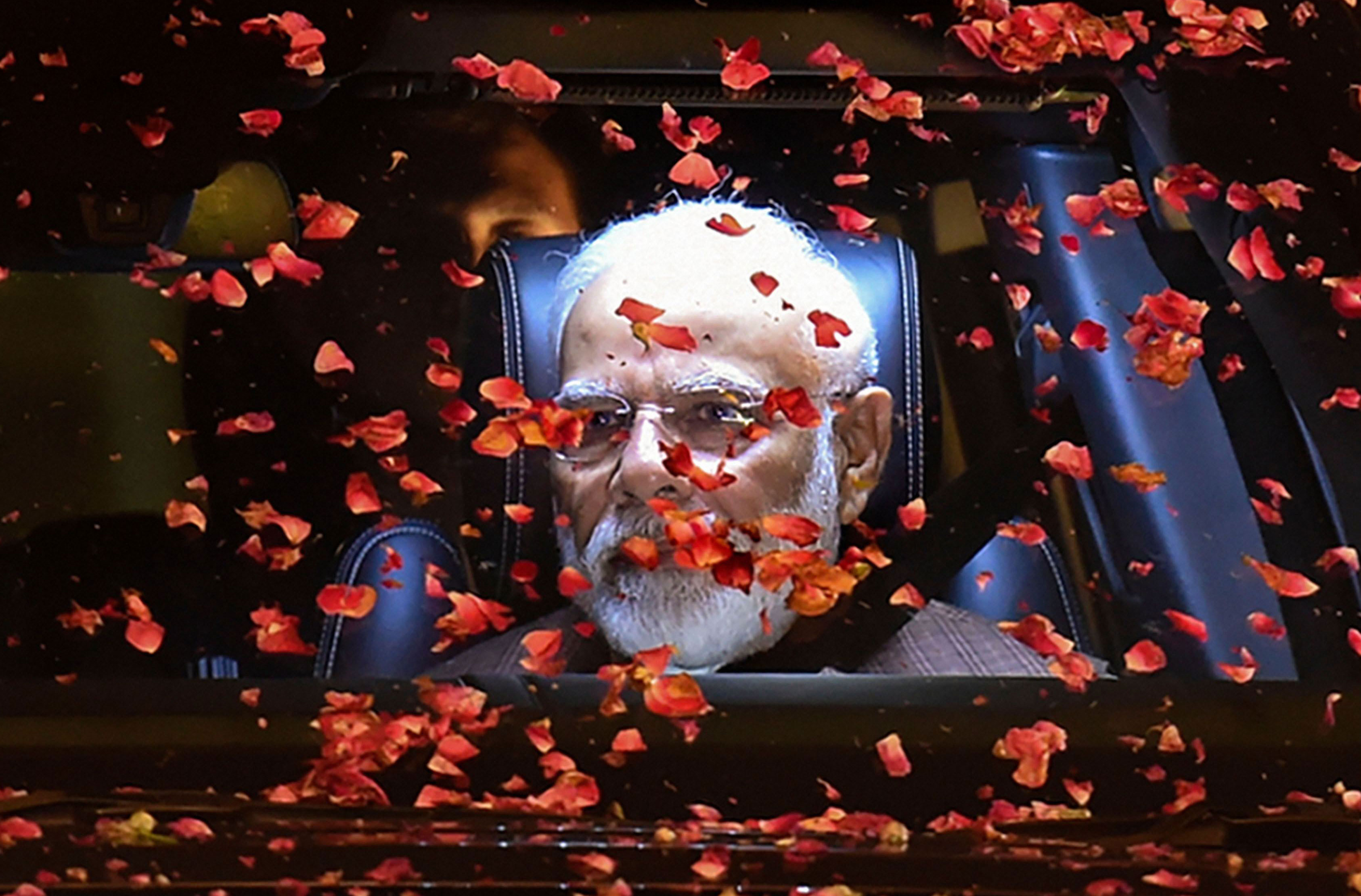 The review by the Prime Minister is expected to offer some kind of direction to the forthcoming budget
(PTI)
---
New Delhi
|
Published 13.12.19, 08:04 PM
|
---
Prime Minister Narendra Modi will review the economy with the finance minister and the top officials of the ministry on December 21 amid rising prices and falling industrial output even as growth has slid to a six-year low of 4.5 per cent in the second quarter.
Sources said the PMO had asked the council of ministers to be at the meeting where finance minister Nirmala Sitharaman will make a presentation on the health of the economy.
The review by the Prime Minister is expected to offer some kind of direction to the forthcoming budget.
From a high 8.2 per cent in the April-June quarter of 2018, growth has fallen to a six-year low of 4.5 per cent in the second quarter of this fiscal.
The meeting comes in the backdrop of inflation touching a 40-month high of 5.54 per cent, breaching the Reserve Bank of India's revised target for the second half of the year and factory output contracting for the third consecutive month in October to 3.8 per cent as production in manufacturing, mining and electricity fell.
Job creation
The government on Friday claimed that nearly 2.3 crore jobs have been generated in the organised sector in 2017-18 compared with 2011-12.
"There have been several measures taken in the last five years to formalise the economy because of which the number of casual workers fell 5 per cent, while in the exact same proportion, the number of regular workers has surged," chief economic adviser Krishnamurthy Subramanian told reporters here.
The informal economy is gradually being absorbed into its formal counterpart, with salaried workers on the rise.
He said workers engaged in farming were moving towards services and industrial sectors. Among the 5 per cent labour force that left the agriculture sector, 4 per cent joined the services sector, while the remaining 1 per cent was absorbed by various industries.
Subramanian said workers from the unorganised sectors have also moved towards the organised sectors. Two per cent of such workers in the unorganised sector are now salaried, government data showed.
The improvement in the nature of jobs has been significantly visible in the rural areas where a larger section of workers are now engaged in more remunerative jobs.
N.R. Bhanumurthy of the National Institute of Public Finance and Policy said, "The numbers do not indicate that there have been fresh job creation, it only indicates formalisation of the economy."
"Demonetisation and GST had an impact on the informal sector and many industry have come to the formal mode. Perhaps, these numbers only reiterate that fact. On the contrary, with the economic slowdown, job losses have increased," he said.