eCommerce giants eye route to dodge discount curbs
Online market places to continue offering discounts once the dust settled down around the new rules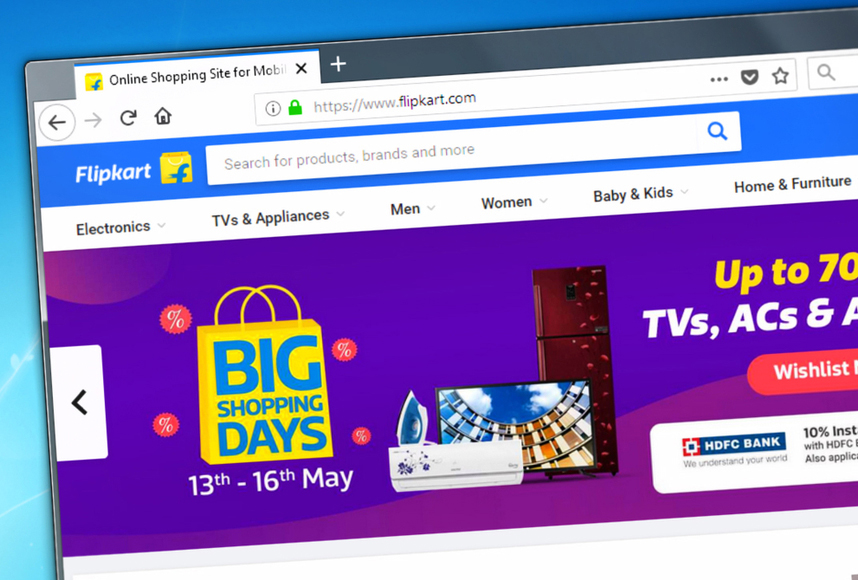 ---
---
Flipkart's Big Billion Day Sale or Amazon's Great Indian Festival may continue to lure consumers to make online purchases as these e-commerce giants with deep pockets are reading the fine print and evolving strategies to work around the norms as they had done in the past.
The local brick and mortar stores, the core supporters of the ruling BJP, had lobbied hard to rein in the e-commerce players. They now want the government to ensure compliance of the new norms, unlike earlier when the government had turned a blind eye to the flouting of rules.
Analysts, however, said the online marketplace was likely to find innovative ways to continue offering discounts once the dust settled down around the new rules.
In 2016, FDI regulations prohibited marketplaces from offering discounts and capped the total sales originating from a group company or one vendor at 25 per cent. But e-commerce companies have found ways to work around the norms.
"There were restrictions on discounting, but e-commerce platforms routed the offers through the sellers and kept influencing pricing. It is difficult for the government to control the way online platforms do business," said an industry expert.
Arvind Singhal, the founder of Technopak, a consultancy for consumer products and retail sector, said, "The new rules fall short of a well-rounded policy. What is deep discounting — is 50 per cent discounting deep and 30 per cent not deep? And what is meant by the point that every seller must get equal treatment. This goes against the very tenant of commerce. Each supplier and buyer has preferential relationships based on strategic reasons."
Analysts said the guidelines do not outline a penalty in instances of violation. "Without a penalty, and details on a mechanism on how such cases will be taken up and tried, it's hard to see how there will be a meaningful change," they said.
Global players are expected to lobby for tweaks in the new norms as a huge amount of FDI has been invested in the sector.
The US-India Strategic Partnership Forum has dubbed the new e-commerce rules as "regressive" and said the changes would harm consumers, create unpredictability and have a negative impact on the growth of online retail in India.