Easier regulations put Sula in high spirits
The contribution of wine to the overall alcohol consumption in India is still less than 1 per cent against a world average of 13 per cent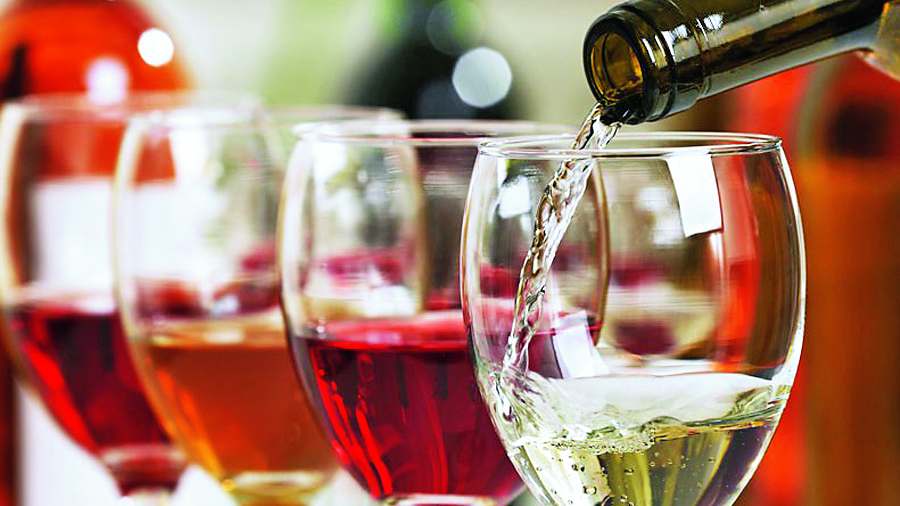 Representational image.
File Photo.
---
Calcutta
|
Published 29.08.22, 01:26 AM
|
---
Sula Vineyards, the largest domestic grape wine maker in India, is bullish on the prospects of the industry amid fast-changing regulations and growing market demand. A Technopak report estimates the wine industry to grow at a compounded annual growth rate of 14 per cent between FY21 and FY25 to reach 3.4 million cases. In value, the market is projected to grow at 20 per cent CAGR to reach Rs 3,200 crore by FY25.
The contribution of wine to the overall alcohol consumption in India is still less than 1 per cent against a world average of 13 per cent. Sula Vineyard founder and CEO Rajeev Samant attributed the significant gap to cultural and historical reasons. "India started drinking spirits from the British colonial times. The British brought in that culture and at that time there was very little grape production and really no wine production. So, spirits have got deeply ingrained into the drinking culture."
"While India will not get to the global average of 13-14 per cent in the near future, for sure, the share of wine in the country has been growing and will continue to grow," said Samant who established Sula Vineyard in 1998 at Nashik and released their first wine in 2000.
However, progressive regulations in Maharashtra and Karnataka, which account for 97 per cent of the total wine grapes produced in the country, have resulted in significant growth. Reduction in excise duty, simplification of rules and easier retailing have been among the significant changes in policies of the two states. Taking a cue, Haryana and Uttar Pradesh have also relaxed consumption-related rules related to wines. "We have seen regulatory tailwinds over the last few years with more positive changes at the state level.
Policymakers have already woken up to understand that wine is different from spirits and deserves encouragement and we are starting to see that," said Samant.
Rising competition
With India signing a trade agreement with Australia and bottled in origin alcohol becoming cheaper, competition between domestic and overseas players is expected to rise.
As a result, wine priced in the range of Rs 5,000 is expected to be cheaper by 20-30 percent. However, Samant said there would still remain a market for domestic wine makers with the industry operating at more competitive prices of around Rs 2,000. "There is quite a bit of a gap between where the price reduction will happen for these expensive wines and for Indian wines. We are not so concerned about it now. We have been very much part of the discussions with the government," he said.