Debt reprieve for Essel
The group had initiated the process of divesting its key assets to repay all the lenders by this deadline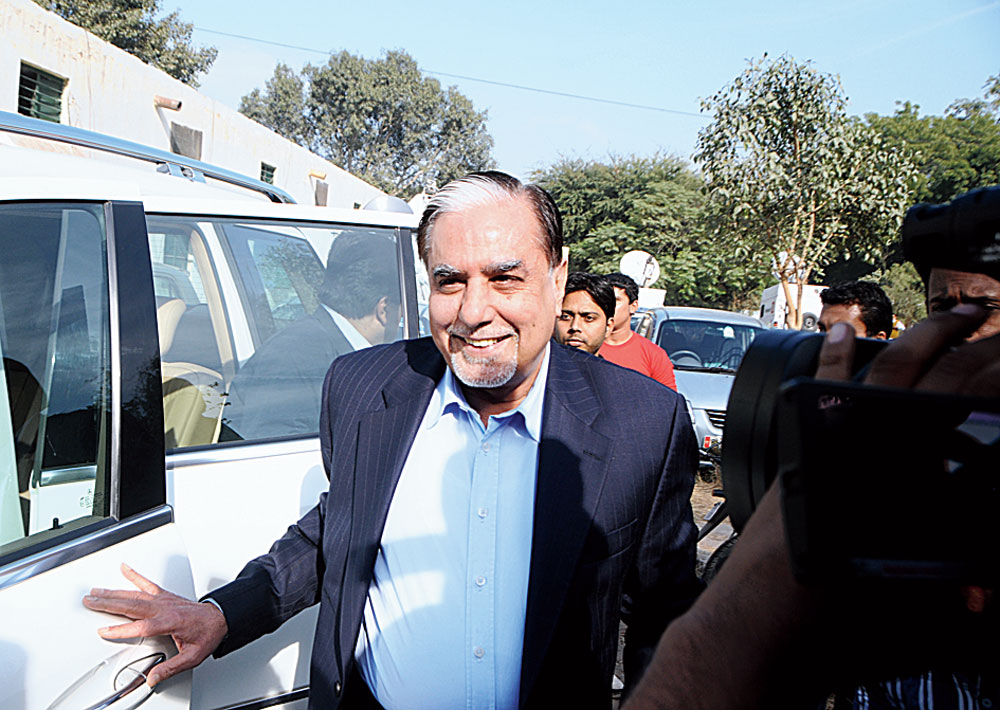 Zee and Essel Group Chairman Subhash Chandra
Telegraph file picture
---
Mumbai
|
Published 19.09.19, 07:06 PM
|
---
The Subhash Chandra-owned Essel group may get additional time from mutual funds and non-banking finance companies (NBFCs) to repay its remaining debt.
Earlier, a deadline of September 30 was fixed during which mutual funds had said they would not sell the shares of Zee Entertainment Enterprises Ltd (ZEEL).
The group had initiated the process of divesting its key assets to repay all the lenders by this deadline. In July, it had announced the sale of 11 per cent of its stake in broadcaster ZEEL to Invesco Oppenheimer for Rs 4,224 crore.
Earlier this year, while the group owed Rs 13,000 crore to mutual funds and others, the debt had subsequently gone down to Rs 11,000 crore as of July.
In July, the group had said that it was also looking to sell some of the non-media assets (solar and road) and some more stake in ZEEL to repay the entire amount.
In late August, it had announced a transaction to sell the 205MW solar assets to Adani Green Energy for Rs 1,300 crore.
With almost 50 per cent of the payout being made, the buzz is that the Essel group has sought an extension from mutual funds and other non-bank lenders and that the latter may accede to the proposal. This, however, could not be confirmed. The group had in the past expressed confidence of meeting all its commitments.
In a statement to the exchanges last week, the Essel group had announced the successful completion of the first tranche of ZEEL stake sale to Invesco Oppenheimer Developing Markets Fund.
While the first block of the transaction comprising an 8.7 per cent stake in ZEEL was concluded on September 10, it had said the balance sale of 2.3 per cent would be completed over the next few days.
"The group is working towards timely completion of operational formalities to conclude the entire transaction at the earliest. The group is also working actively on further divestments, including its non-media assets, and remains confident of completing the same," it had said.
Shares of ZEEL on Thursday ended lower almost 8 per cent on the bourses. On the BSE, it settled at Rs 308.80, a drop of Rs 26.50 over the previous close.