Debt-GDP ratio forecast at 90%
Motilal Oswal in a report had estimated that India's general government (Centre + states) debt rose to 75 per cent of GDP in 2019-20 from 70 per cent in 2017-18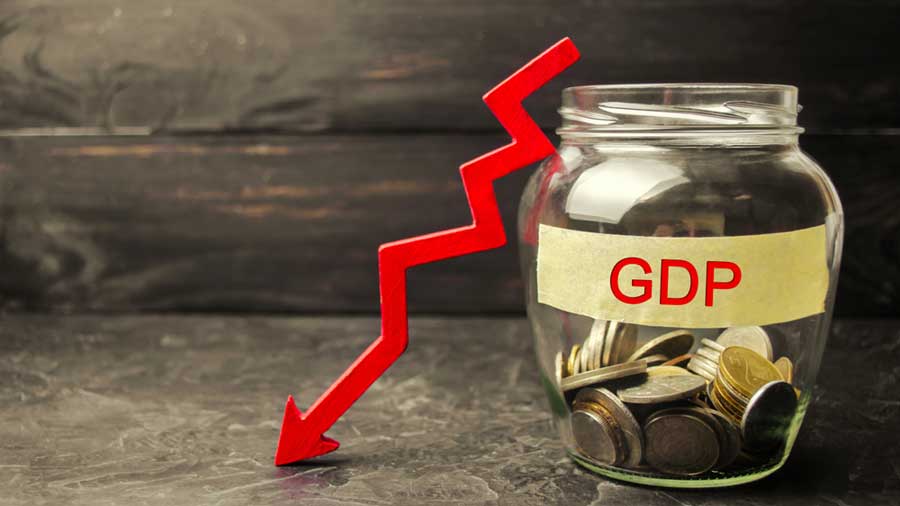 ---
|
Calcutta
|
Published 30.09.20, 12:39 AM
---
The debt to gross domestic product ratio could widen to around 85-90 per cent for India in a post Covid-19 period from around 70 per cent in the pre-Covid period.
According to Sajjid Z. Chinoy, chief Indian economist of JP Morgan and member of the advisory council to the 15th Finance Commission, the central government must do the heavy lifting in terms of fiscal spending.
"The approach I would prefer is to have a large infrastructure stimulus over the next 12-18 months. This will boost aggregate demand, crowd in private investment, create jobs and help medium term growth," said Chinoy at an event organised by the Bengal Chamber or Commerce and Industry.
He added that the stimulus could be financed through aggressive asset sale over the next two to three years so that it is fiscally neutral.
Chinoy said the challenge for the government would be to maintain fiscal sustainability after the Covid-19 pandemic.
"We expect debt to GDP ratio to go up to 85-90 per cent after the crisis and that will not be easy to control. The key point to realise is that medium term debt dynamics depend crucially on medium term growth. If India gets stuck in a 5 per cent growth trajectory, even if we are fiscally cautious, the debt to GDP ratio will keep rising," he said, adding that a 7-10 per cent growth rate can stabilise the debt to GDP ratio.
Motilal Oswal in a report had estimated that India's general government (Centre + states) debt rose to 75 per cent of GDP in 2019-20 from 70 per cent in 2017-18.
It is likely to reach 91 per cent of GDP in 2020-21 and stay at over 90 per cent of GDP up to 2022-23.