De Beers aims big
At around a lakh pieces, India made up 25 per cent of global sales last year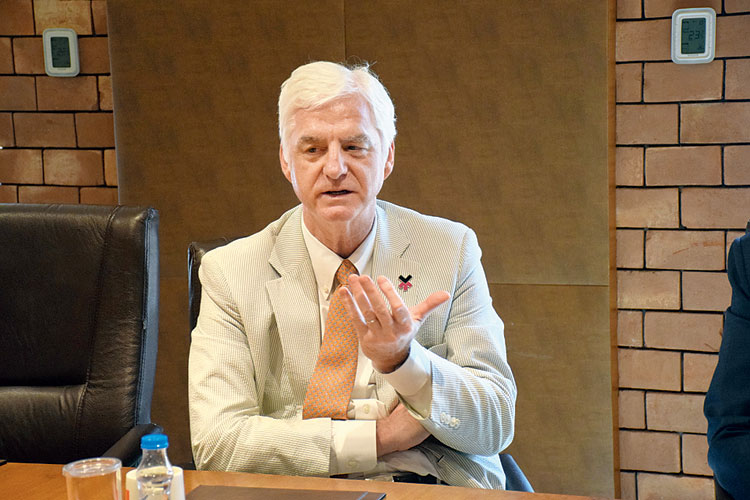 ---
|
Calcutta
|
Published 08.03.19, 07:15 PM
---
Diamond major De Beers Group is eyeing a 50 per cent growth in sales in India under its Forevermark brand in 2019, which is expected to take India closer to market leader China.
At around a lakh pieces, India made up 25 per cent of global sales last year. "We have been growing our brand in India at 50 per cent in the last three years. In volume terms, India represents around 25 per cent of global sales. China would be just above but India is gaining rapidly," said Stephen Lussier, executive vice-president, marketing, De Beers Group, and chief executive Forevermark.
"We are very optimistic that we will grow 50 per cent again this year," said Sachin Jain, president, Forevermark India.
A combination of factors such as increased retail presence coupled with more volume from retail partners, improved designs and omni-channel marketing will drive growth.
Jain said Forevermark planned to expand its reach to 275 stores from 240 stores in India, which is 10 per cent of the global footprint.
Lussier said demand has recovered in the fourth quarter after a weak first-half of 2018. He said large Indian jewellers have been able to adapt to the GST, though currency volatility and bank financing remain major concerns.
The oversupply of smaller sized diamonds globally resulting from large production in Russia and Australia is expected to ease in the coming months as demand improves.
"Demand should be steady in America. Fourth quarter in India was strong after a weak first half of 2018. We heard Chinese New Year was pretty good. So its all looking relatively positive at this point. We are reasonably encouraged," Lussier said.