CAD tops $36.4 billion; hits 4.4 per cent of GDP
Current account deficit for July-September was much above estimates of around $35 billion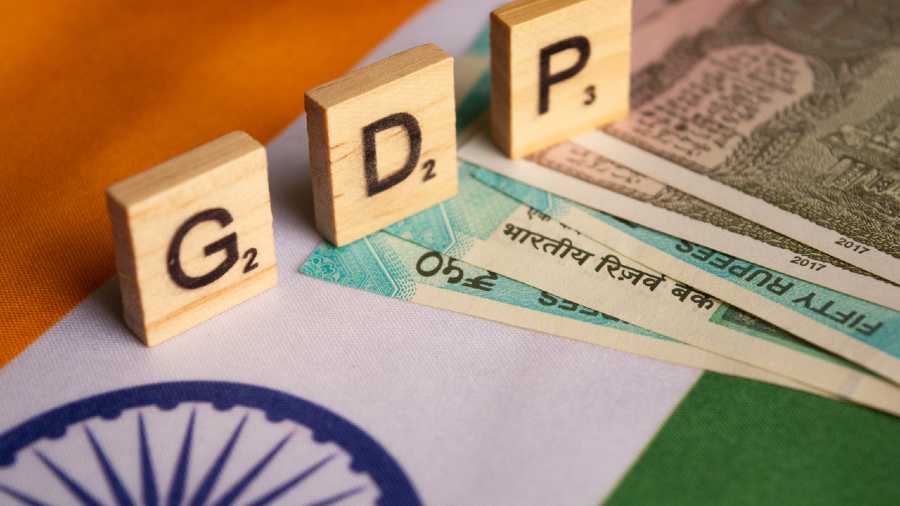 Representational image.
File picture
---
Mumbai
|
Published 30.12.22, 12:52 AM
|
---
India's current account deficit (CAD) leapt to an all-time high of $36.4 billion, or 4.4 per cent of GDP, in the second quarter of 2022-23 as the trade gap widened with the exports of goods lagging behind imports.
CAD had touched 6.7 per cent of GDP in October-December 2012. CAD for July-September was much above estimates of around $35 billion. But, with commodity prices declining, economists feel the deficit has peaked and is likely to moderate in the future.
The economists cautioned a weak global economy could keep export growth muted and the trade deficit may not decline substantially. India's CAD stood at $18.2 billion (2.2 per cent of GDP) in the first quarter of this fiscal and $9.7 billion or 1.3 per cent of GDP in the year-ago period.
"Underlying CAD in the second quarter 2022-23 was the widening of the merchandise trade deficit to $83.5 billion from $63 billion in the first quarter of 2022-23," the RBI said on Thursday.
An increase in net outgo of investment income payments to $13.53 billion from $10.80 billion on a sequential basis contributed to the high number, the analysts said. Aditi Nayar, chief economist, at Icra, said while CAD was expected to widen to an all-time high during the period, the size of the deficit has exceeded even the upper end of its forecast of $31-34 billion. Negative surprises in the merchandise trade deficit and primary income outweighed the higher-than-expected services surplus and secondary income flows.
"With a fall in the average trade deficit in October-November 2022 relative to the previous three months, and a robust services trade balance in October 2022, we are cautiously optimistic the size of CAD will recede appreciably to around $25-28 billion in the third quarter of 2022-23 from the all-time high in the previous quarter.''
Nayar noted there is uncertainty on whether the negative impact of weak global demand on exports will outweigh the softening of imports related to the correction in commodity prices.
At the monetary policy press meet earlier this month, RBI governor Shaktikanta Das said CAD is "eminently manageable'' and there should not be any doubt about it.