Covid: RBI announces series of steps to boost microcredit sector
The banking regulator has decided to conduct special three year long term repo operations (SLTRO) of Rs 10,000 crore at the repo rate for small finance banks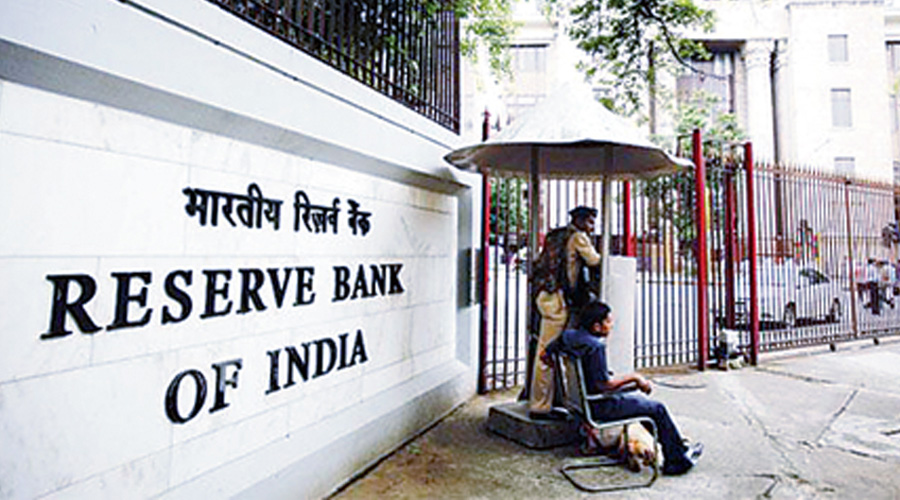 ---
Calcutta
|
Published 06.05.21, 01:09 AM
|
---
The Reserve Bank of India on Wednesday announced a series of steps to boost the microcredit sector amid emerging concerns over the second wave of the Covid pandemic.
RBI has decided to conduct special three year long term repo operations (SLTRO) of Rs 10,000 crore at the repo rate for small finance banks (SFBs). This will be deployed by the SFBs for fresh lending of up to Rs 10 lakh per borrower. The facility will be available till October 31, 2021.
Further, lending by SFBs to micro finance institutions is currently not classified as priority sector lending. RBI has now permitted SFBs to reckon fresh lending to smaller MFIs with asset size of up to Rs 500 crore for on-lending to individual borrowers as priority sector lending. This facility will be available up to March 31, 2022.
The microcredit industry said that the decision of the RBI will soften the impact of the second wave on small borrowers but remained hopeful that additional relief measures will be considered following a meeting between RBI and sector officials earlier in the month.
According to industry observers, 8 of the 11 SFBs were MFIs in their early avatar, which puts them in a better position to evaluate the credit profile of smaller MFIs and lend accordingly.
"The SLTRO window for small finance banks will facilitate targeted delivery of credit to individuals and small businesses, the two segments most impacted by the second wave of the pandemic. The availability of SLTRO funds at the repo rate should encourage SFBs because their spreads can rise by 200-300 basis points versus cost of funds. The quantum of Rs 10,000 crore is also sizeable at around 10 per cent of aggregate advances of SFBs," said Crisil Research in a note.
"We welcome the announcement of RBI allowing lending by SFBs to smaller MFIs with asset size of less than Rs 500 crore under priority sector lending. The issue has been taken up constantly with RBI. We are hopeful that this will be allowed beyond 2022," said P Satish, executive director, Sa-Dhan.
"Seeing the severity of the situation, RBI governor has proactively met sector representatives and followed it up with possible first steps. Liquidity is the key and I hope along with April announcement of Rs 50,000 crore support through AIFIs and today's measure will help the sector. We also expect that with the changes in the evolving situation, RBI will keep introducing newer relief measures," said Alok Misra, CEO, MFIN.
"We welcome the timely and prudent announcement...which reflects the effort towards financial inclusion and access to liquidity in these times of stress," said HP Singh, CMD, Satin Creditcare Network Limited.