Covid: Parliamentary committee terms stimulus inadequate
It recommended that the Centre should immediately come out with a larger economic package aimed at bolstering demand, investment, exports and employment generation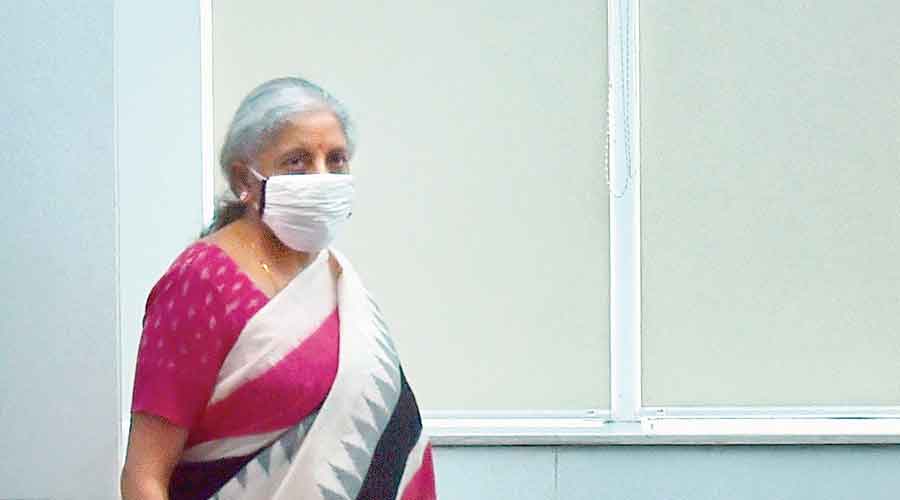 ---
New Delhi
|
Published 28.07.21, 01:22 AM
|
---
The Modi government came in for stinging criticism for cobbling an economic stimulus package that was "grossly inadequate to deal with the crisis brought on by the pandemic".
In its report assessing the impact of the Covid-19 pandemic on small and medium businesses, the parliamentary standing committee on industry said the poorly funded stimulus had merely offered  loans and some long-term measures but had failed to crank up cash flows to generate demand which would have provided "immediate succour" to a hobbled economy.
The committee recommended that the government should immediately come out with a larger economic package aimed at bolstering demand, investment, exports and employment generation to help the economy, including MSMEs to recover from the fall-out of the pandemic.
It urged the government to provide MSMEs with much-needed liquidity support to keep businesses running and generate job opportunities for the workforce.
The report called for a new National Employment Policy and said the government should explore the feasibility of establishing a National Electronic Employment Exchange and build a skill-based database to provide employment to skilled manpower in their area of expertise.
The report said the second wave of the coronavirus had smothered the nascent recovery after the first wave, with the MSME players hurt the most. 
The government had announced a stimulus package of Rs 20.97 lakh crore in tranches last year and in June, it offered another one worth Rs 6.28 lakh crore.
It said the Reserve Bank of India should extend the tenure of classifying MSME loans as overdue to 180 days from 90 days at present so that working capital is not diverted towards paying loans and attention is not turned towards clearing dues at the cost of normal business operations. 
The panel said the biggest concern for the MSMEs was the availability of raw materials on time and at the right price as it alleged hoarding by the traders. 
K.E.Raghunathan, convenor, Consortium of Indian Associations (CIA) said "at last, we have a neutral report accepting the reality of the situation. Time and again the CIA has been maintaining that the life of  micro and small entrepreneurs are shattered and the government did not recognise their pains adequately".