Question mark over recovery projections
According to the World Bank's latest assessment, India is expected to grow 1.5% to 2.8% during the current fiscal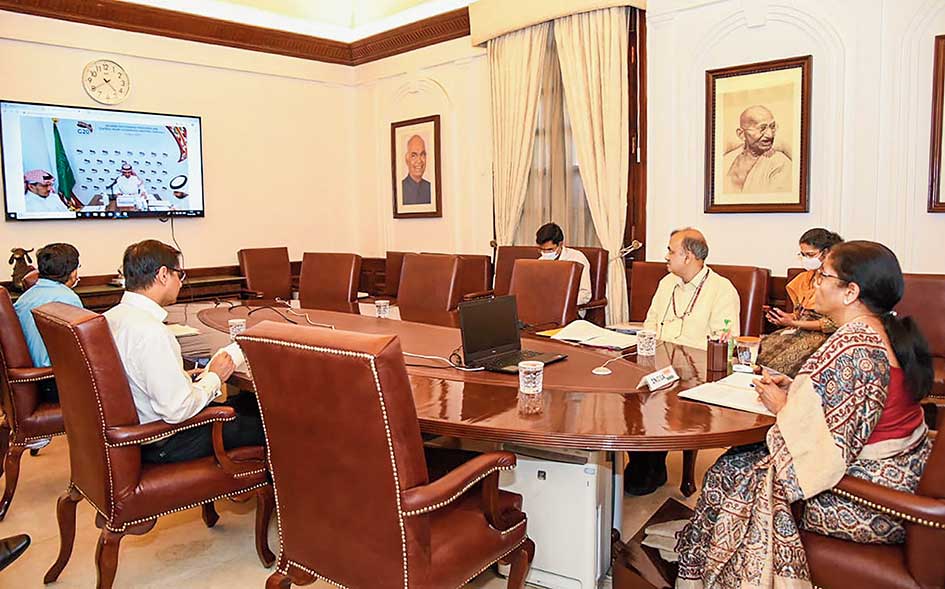 ---
---
Former chief economic adviser Arvind Subramanian on Wednesday said the GDP numbers being projected by the World Bank and IMF for India are far "too optimistic" and the country would require additional expenditure of Rs 10 lakh crore to bring the coronavirus-hit economy back on track. So far, the government has infused Rs 1.7 lakh crore,
According to the World Bank's latest assessment, India is expected to grow 1.5 per cent to 2.8 per cent during the current fiscal because of the impact of the Covid-19 pandemic and consequent lockdown. Similarly, the IMF on Tuesday projected a GDP growth of 1.9 per cent for India in 2020, as the global economy hits the worst recession since the Great Depression in the 1930s. IMF has, however, projected the Indian economy to grow 7.4 per cent in 2021, which has raised questions.
"The number given by the World Bank and IMF in terms of the changes are way too optimistic because even if we lose one month's output, we are talking about pretty negative rate of growth and that is what should determine how we respond," Subramanian said in a webinar organised by economic think-tank NCAER.
"We are going to experience a sharp collapse in output for one month. We have to spend 2 per cent on medical side which is slightly underestimated... For one month output loss even if we make up one third of output loss by social cushioning or propping up financial system, still it would be 3 per cent of GDP. So the number we came up with is Rs 10 lakh crore (Centre and states combined) or 5 per cent of the GDP," he said.
While economists differ on the IMF's optimistic 7.4 per cent growth projection for 2021, some said the base effect could largely boost economic expansion, which seems to be the assumption of the global body.
Madan Sabnavis, chief economist of Care Rating, said: "The positive growth of 1.9 per cent projected by the IMF for 2020 is possible as sectors such as agriculture, pharma, finance and FMCG are expected to do well. However, 2021 growth is hard to say right now, but seems like the low base effect will help in pushing the growth."
Stating the IMF projections as "too optimistic", Sonal Varma, chief economist of Nomura, India and Asia ex-Japan, said: "We expect growth at -0.4 per cent in 2020-21."