Take care of your finances before you exit your job
In the post-Covid world, a lot of people might prefer to stay closer home in smaller towns and suburbs and yet make good money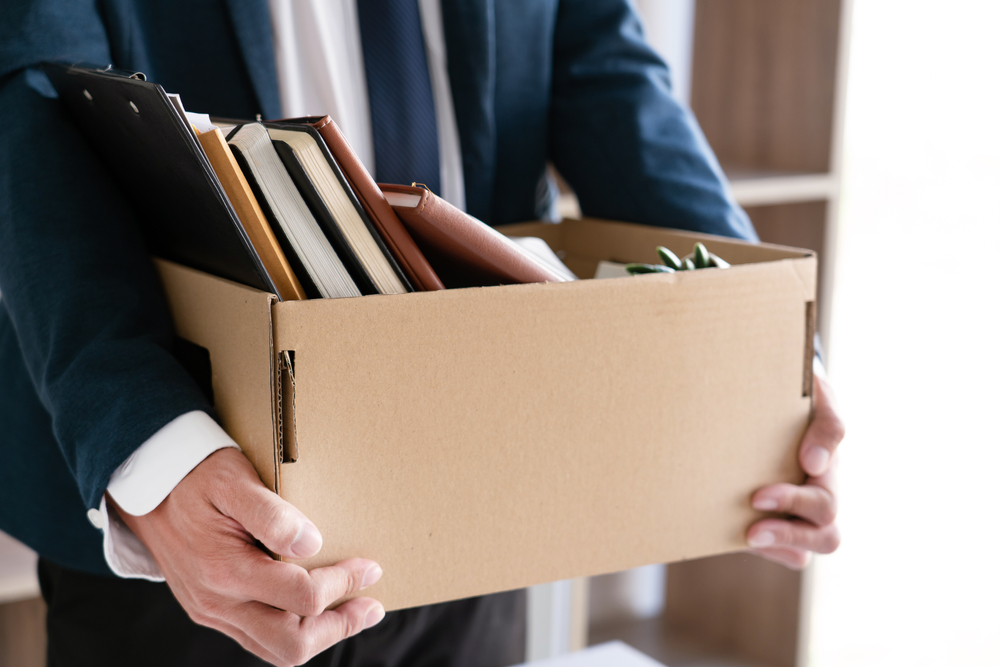 ---
---
The Covid-19 crisis has unleashed a parallel economic crisis leading to a spike in unemployment, retrenchments, and loss of pay. At a moment like this, managing your finances well becomes critical. If you were to lose your income temporarily, your savings may be the only funds you can fall back on.
Many people have moved back to their hometown during the lockdown and have realised that in the age of tech-driven work-from-home opportunities many jobs may become location agnostic. In the post-Covid world, a lot of people might prefer to stay closer home in smaller towns and suburbs and yet make good money.
If you want to explore your options of working from home with employers willing to give you that opportunity or if you believe your current job is at risk, you need to be prepared for what lies ahead. Here are some thoughts to prepare you for the road ahead in case you decide to quit or face a temporary loss of income.
Before you leave the job...
Before you exit your current position, you could take some steps to soften the impact of the loss of employment or cut in salary.
Have some cash in hand
The wait till your next job may be long. Therefore, cash in hand will help you get through this testing time. Save aggressively to be able to pay for essentials such as rent, EMIs, insurance, healthcare, groceries, utilities, and anything you consider essential to your survival.
Work towards saving at least six times your current monthly income. If you have already achieved this goal, work towards 12 times.
Clear some debts
Petty debts and their interest will burden your savings once you lose your regular income or decide to take a break and look for a change in your hometown. It's best to have a clean slate heading into your break. Therefore, clear off small loans, credit card dues and electronic store EMIs. Find the appropriate way to balance these payments with the need for savings.
Insure yourself
If you decide to quit you are likely to lose the health insurance provided by your employer. In the middle of a pandemic, you cannot afford to be without health coverage. Therefore, get your own health insurance from the retail market as soon as possible. Make sure all members of your family have proper cover too.
When you quit...
Once you are mentally and financially prepared for your exit, dealing with the difficult process becomes easier.
Know your rights and dues
It's important that contracts be honoured. Therefore, be aware of the important numbers of your employment such as the length of your notice period, how many of your pending leaves can be encashed, and what your severance compensation will be. Remember this is money owed to you, and it's going to help you get through your break.
Transfer your insurance
This is optional if you have insurance. But if you don't, you should grab this lifeline. Check with your employer about converting their group health insurance policy into an individual policy that you can purchase by paying the applicable premium to the insurance company. If you've had this group cover for some years, it would be especially useful because you get to retain the completed waiting periods and don't have to start from scratch.
Make sure to collect all dues
There may be several forms of compensation due to you: your salary for the notice period, a severance package, reimbursements, gratuity, bonuses or stock options. Ensure it's all accounted for, because every rupee matters once you are on your own. Also, remember to collect copies of essential documents such as salary slips and Form 16.
When on your own
Tighten your budget: Needless to say, in a tough economy, carefully weigh your spends, cut down avoidable or discretionary expenses, and focus your budget on essential spends critical to your survival. Know what your priorities are. For example, insurance payments are critical, but EMIs can be deferred using the moratorium.
Using your PF, NPS and investments
You may or may not be able to sustain investments. Without income, you may have to fall back on your savings and investments for sustenance for a few months.
The government has made it easier for you to withdraw investments such as EPF and NPS. However, these are long-term investments and you should access them only if you have exhausted your cash in hand.
Use the moratorium...
… only if you need to. The Reserve Bank of India recently asked lenders to extend the moratorium on loan EMIs and credit card dues by three more months to August 31, 2020. This will give you temporary relief from loan payments. However, use this facility only if you need to, because interest will keep adding to your dues during the moratorium. Try not to use this facility for credit card dues whose interest rates may exceed 40 per cent.
Use your break not just to hunt for your next opportunity but also to upskill yourself. Stay safe, mind your money, and keep reminding yourself that you'll get through this crisis.
The writer is CEO of BankBazaar.com