Low mining activity to hit tax kitty
Overall losses incurred by all state govts combined is estimated to be Rs 4,500-5,000 crore: KPMG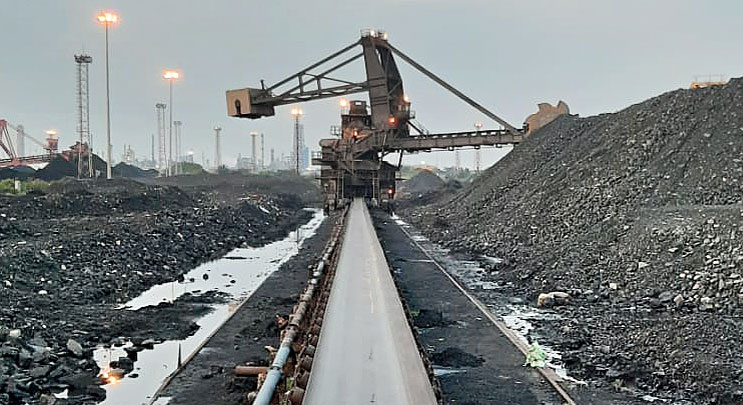 ---
|
Calcutta
|
Published 23.05.20, 07:51 PM
---
State and central government exchequers are expected to take a hit as lower volume of mineral production would mean lower statutory levy and tax collection.
According to estimates of KPMG, the overall losses incurred by all state governments combined is estimated to be Rs 4,500-5,000 crore and the overall loss for the central government could be around Rs 1,800-2,000 crore.
With mining volumes going down because of subdued demand, the states would lose out on royalty, contribution to district mineral foundation, and the state's share in GST and corporate tax. The central government would lose out on its share in central GST and accumulation to national mineral exploration trust.
"An immediate consequence of subdued production from mines is a fall in revenues from the mining sector for the governments. Considering the scenario at the end-use consumption side, reduced construction activities is likely to lead to a reduction in the consumption of steel and cement in 2020-21, thereby affecting the production of iron ore and limestone.
"Similarly, slowdown in manufacturing activities in the industrial sector is likely to impact coal fired power generation, thereby hitting the production of, and royalties and taxes from, thermal coal. Needless to say, the demand for several other minerals might also be hit," KPMG said in its report.