Cash transfers opposed
When there is uncertainty, people tend to resort to a precautionary motive to save: Chief economic adviser Krishnamurthy Subramanian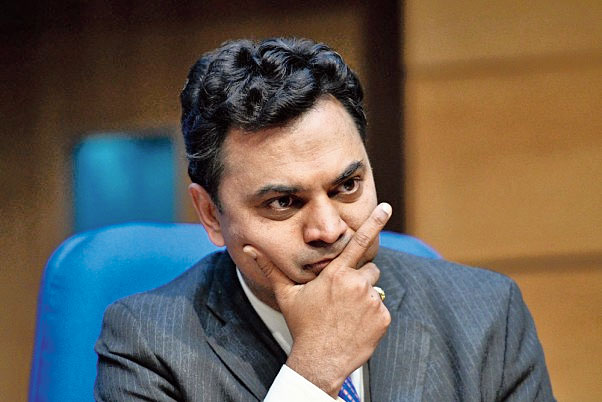 ---
Calcutta
|
Published 20.06.20, 05:41 AM
|
---
Chief economic adviser Krishnamurthy Subramanian said cash tranfers would not automatically lead to higher discretionary spending, dousing the demands of eminent economists such as Nobel winner Abhijit Banerjee and ex RBI governor Raghuram Rajan for such a transfer to revive the economy. CII president and Kotak Mahindra Bank managing director Uday Kotak has also supported cash transfer to lift demand and haul the economy up from the ravages of the coronavirus.
Addressing a session of the Bharat Chamber of Commerce on Friday, Subramanian said that when there was uncertainty people tend to resort to a precautionary motive to save.
"When the uncertainty is economic, economic measures can help to reduce uncertainty. In this case uncertainty in health," Subramanian said.
"Till there is no vaccine and people have the faith that this pandemic can be taken care of, it will affect spending and people will save more. Giving more cash in the hands when people still have the desire to save will not increase demand," he said.
The CEA said that the Pradhan Mantri Jan Dhan Yojana account holders who are supposed to have relatively higher marginal propensity to consume are also saving more. The balance of the PMJDY accounts have increased over Rs 18,000 crore since the lockdown has started to Rs 1,35,977.52 crore as of June 10, 2020.
Subramanian cited the example of the US where the cheques, part of the stimulus package, are largely used for the purchase of food. "In India because we have a PDS system there is no need for cash transfer for food. But in other countries where cash transfers have been given, they have been primarily used for consumption of food," said Subramanian to point out that discretionary spending has not gone up.
He added that the government was aware of the need for measures that stimulate demand and kickstart the economy. But till the uncertainty remains over the virus, giving cash will "only enhance savings".
The government, Subramanian said, would not be held back by swelling deficits in taking measures to lift demand. However, the government will have to ensure that they are effective.
He said that the health sector is now seeing a spurt in demand because of the pandemic while the tourism and hospitality segments have been suffering.