CoC-approved IBC plan submitted to NCLT cannot be withdrawn: SC
The top court said that a submitted resolution plan is binding and irrevocable as between the committee of creditors and the successful resolution applicant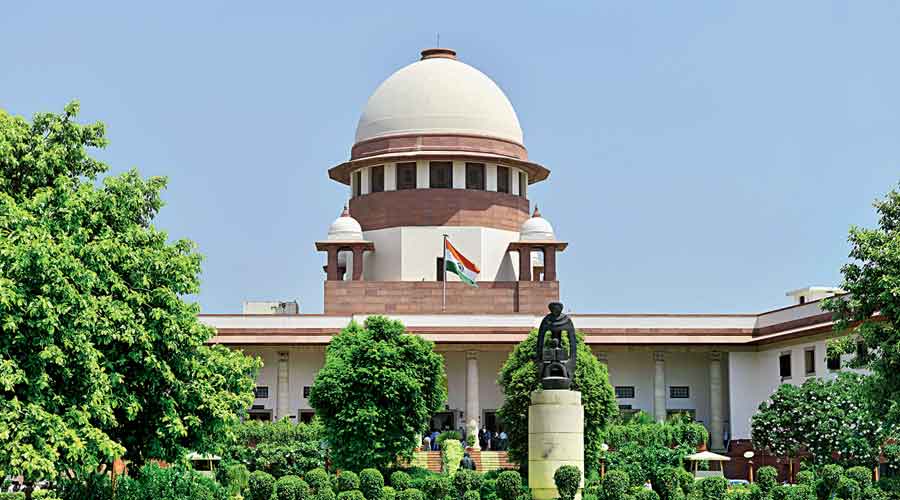 Supreme Court of India.
File photo
---
New Delhi
|
Published 14.09.21, 01:55 AM
|
---
The Supreme Court on Monday held that a CoC-approved resolution plan submitted to the National Company Law Tribunal (NCLT) cannot be modified or withdrawn as it would create another tier of negotiations, which will be wholly unregulated by the statute. 
The top court said that a submitted resolution plan is binding and irrevocable as between the committee of creditors (CoC) and the successful resolution applicant in terms of the provisions of the IBC and the CIRP Regulations.
It quoted a report of the Parliamentary standing committee on finance which stated that 71 per cent cases are pending for more than 180 days before the NCLT and added this is in deviation from the original objective and timeline of the Corporate Insolvency Resolution Proceedings (CIRP) envisaged by the IBC.
Urging the NCLT and NCLAT to be sensitive to the effect of such delays, the top court said, "Judicial delay was one of the major reasons for the failure of the
insolvency regime that was in effect prior to the Insolvency and Bankruptcy Code (IBC). We cannot let the present insolvency regime meet the same fate."
A bench of Justices D.Y. Chandrachud and M.R. Shah said the legislative intent of the statute cannot be
overridden by the court to render outcomes that can have grave economic implications for the viability of the IBC.
"The existing insolvency framework provides no scope for effecting further modifications of CoC-approved resolution plans, at the behest of the successful resolution applicant, once the plan has been submitted to the adjudicating Authority," the bench said.
The pandemic would have had a significant impact on the businesses of corporate debtors and of successful resolution applicants, whose plans may not have been sanctioned in time. "The residual powers of the adjudicating authority cannot be exercised to create procedural remedies which have substantive outcomes on the process of insolvency," it said.
Varghese Thomas, partner at J Sagar Associates, said the judgment settles the issue that the IBC framework does not permit a withdrawal or modification of a resolution plan once approved by the CoC and is submitted to the NCLT.
"It reiterates the urgent need for a time bound resolution of corporate debtors and urges the NCLT & NCLAT to expedite the approval of plans and avoid endless adjournments as delay hampers revival and is value destructive.
"The judgment is a shot in the arm for the IBC just when vacancies and delays were stalling the process."