Cloud over Jet Airways bid viability
The SBI chairman said Jet would need at least Rs 5,000 crore to get the airline back in the skies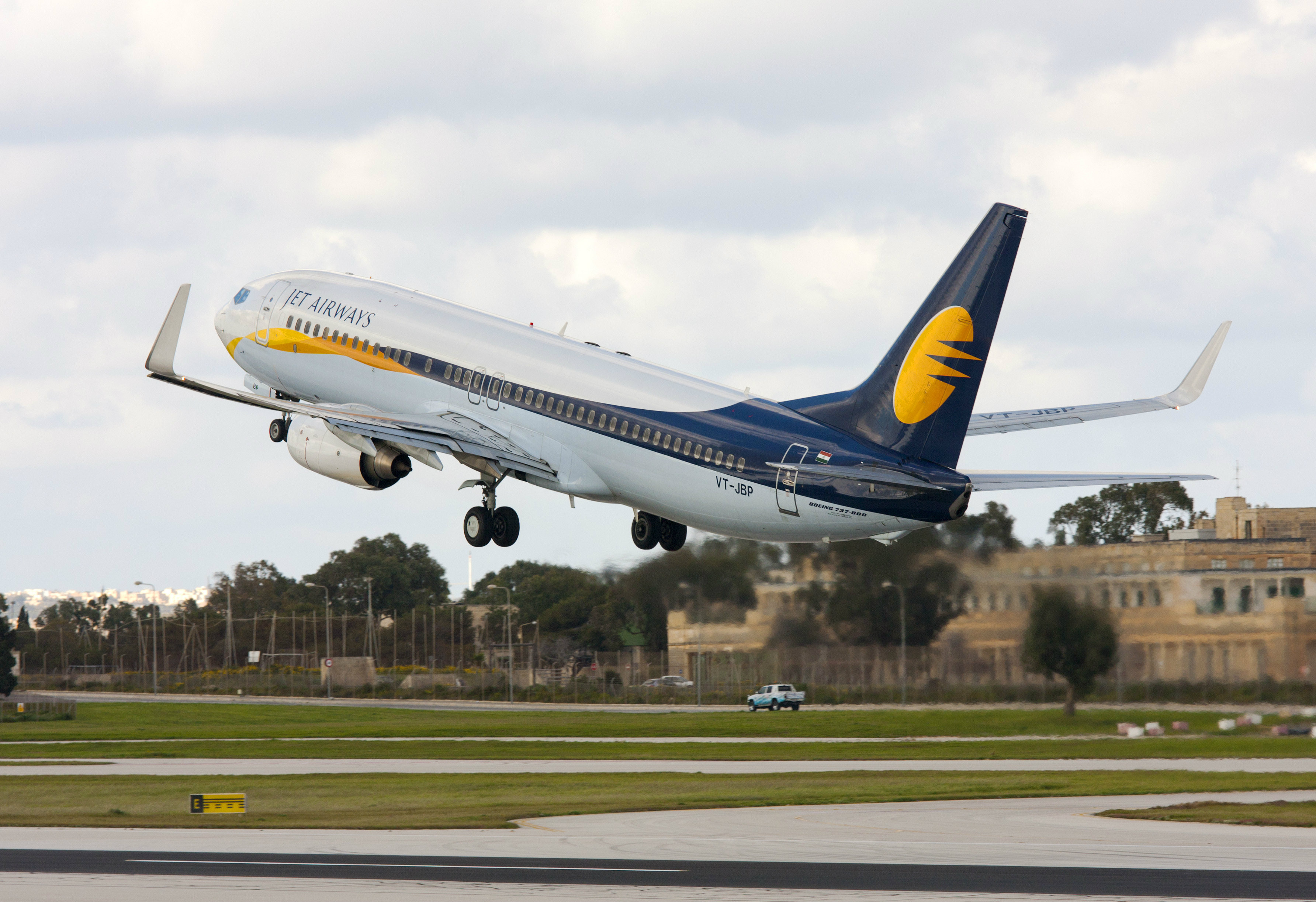 Jet shares plummeted over 8 per cent Monday amid continued uncertainty over bidders
Shutterstock
---
Mumbai
|
Published 13.05.19, 07:30 PM
|
---
The lenders to Jet Airways on Monday opened the bids for the troubled airline but there was no word from them on whether they had finally found a workable bid that could yield a credible resolution plan.
In the morning, State Bank of India chairman Rajnish Kumar told a news channel that the lenders would look closely at the bid submitted by Etihad Airways, which holds a 24 per cent stake in Jet.
Reports have indicated that Etihad has submitted a non-binding bid for Jet, refused to pump in more than Rs 1,700 crore and had indicated its desire to play the role of a minority partner in any resolution plan.
Kumar said once the lenders look at the plan, they would decide whether it would make sense to reach out to other investors who had flirted with the idea of bidding for the airline – and had submitted expressions of interest (EOIs) last month but did not put in a financial bid.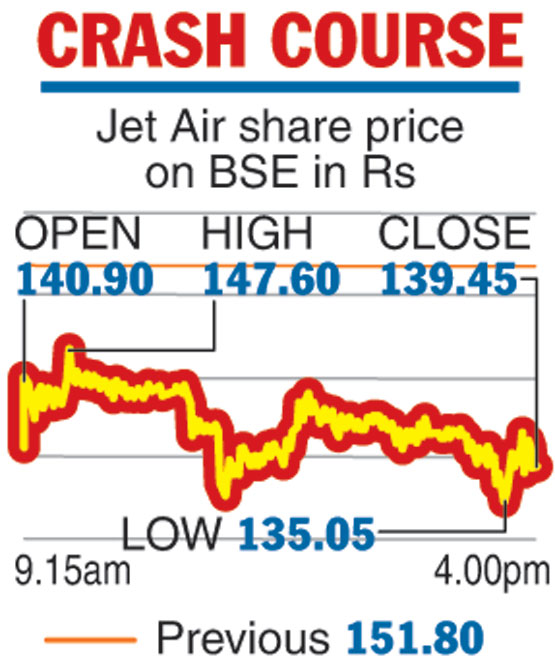 The SBI chairman said the airline would need at least Rs 5,000 crore to get the airline back in the skies.
"SBI Capital Markets (which is vetting the bids) will reach out to various investors based on the resolution plan and seek financial closure," Kumar said.
One early suitor that backed out is the National Investment and Infrastructure Fund, which is anchored by the government of India but has collaborations with leading global and domestic institutional investors. The NIIF manages $3 billion of capital commitments through three funds that it operates.
"We will approach them but any new investor who puts in money will have to be convinced that there is a credible resolution plan," Kumar added. There are two other unsolicited bids on the table: one from a consortium led by British entrepreneur Jason Unsworth and the other from AdiGro Aviation belonging to the London-based AdiGroup which is led by former Infosys executive Sanjay Vishwanathan.
It is not known whether these two bidders have the financial heft to rebuild a collapsed airline. Both bidders have spoken with Etihad but were not included in any consortia prompting them to put in separate bids.
Jet shares plummeted over 8 per cent Monday amid continued uncertainty over bidders. The scrip tumbled 8.14 per cent to close at Rs 139.45 on the BSE. During the day, it plunged 11 per cent to Rs 135.05.