Cloud over farm fortunes
The farm sector has grown just 1.2% in April-December 2018 against a growth of 5% last year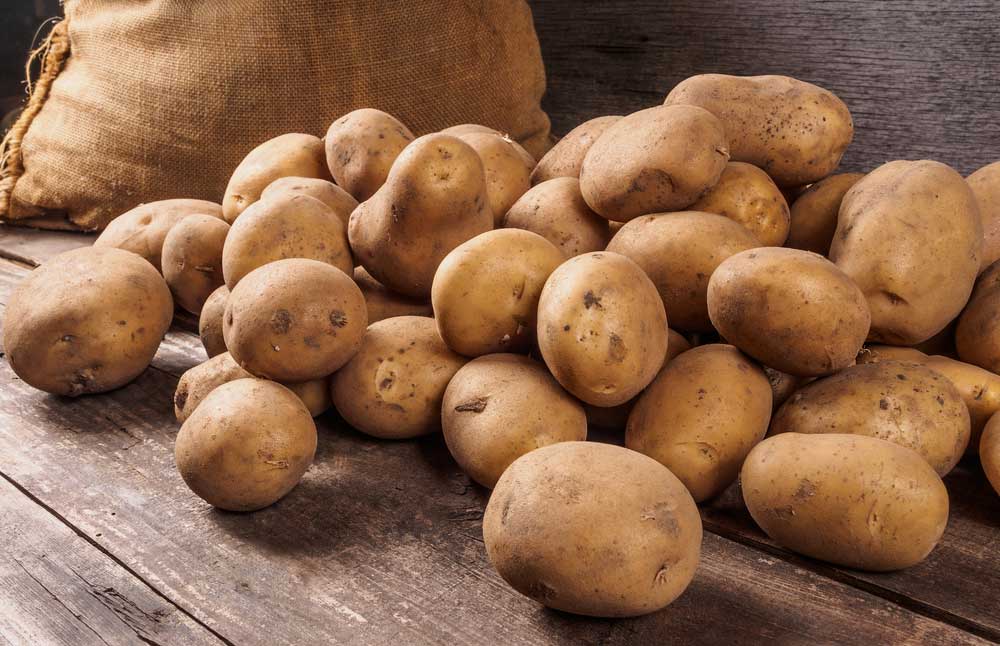 Prices of potatoes have tumbled 25-30% to Rs 700-750 a tonne in Uttar Pradesh, which is set to produce a bumper crop of 145 lakh tonnes.
(Shutterstock)
---
New Delhi
|
Published 03.03.19, 06:43 PM
|
---
The plight of farmers is unlikely to change despite the income support scheme unveiled with much fanfare by the Narendra Modi-government in the interim budget.
Prices of potato and turmeric have tumbled because of over-production this year, while extended winter rain has ruined the corn crop which could result in imports of up to 1 million tonnes.
"Deflationary trend in food prices along with over-production is leading to huge price swings and consequently distress for India's farming community," said Biswajit Dhar of the Centre for Economic Studies and Planning, Jawaharlal Nehru University.
In value terms, the farm sector has grown just 1.2 per cent in April-December 2018 against a growth of 5 per cent last year despite a good crop year.
Prices of potatoes have tumbled 25-30 per cent to Rs 700-750 a tonne in Uttar Pradesh, which is set to produce a bumper crop of 145 lakh tonnes. In Bengal, the rates have come down 40-50 per cent to Rs 500-550 per tonne despite intervention by the state government. Bengal is set to produce about 120 lakh tonnes of potato, about 20 per cent more than last year. While prices have fallen to Rs 700-750 a tonne in Uttar Pradesh, they have fallen to Rs 500-550 in Bengal.
Turmeric prices in south India have similarly fallen 25 per cent, leading to distress in Andhra Pradesh and Telangana. On the other hand, corn prices have jumped 30 per cent, mainly because of the crops being damaged by armyworm insects that had devastated Africa two years ago.
Though the government is yet to allow import, state-run MMTC has issued a circular seeking to learn from starch manufacturers and animal feed producers the quantity of corn they need this year.
Analysts said this was the first step to calculate whether imports would be allowed. India could allow corn imports of 4 lakh tonnes to 1 million tonnes.
The government in the interim budget had announced a Rs 6,000-a-year basic income support to poor farmers owning up to 5 acres. However, the scheme has been criticised as being "too little, too late", besides throwing up questions over identifying the beneficiaries and the predicament of landless farm workers and tenant farmers.
"The scheme promises just Rs 16.43 a day of income to a farmer family or about Rs 4 per head, taking an average family of four. It is unlikely to yield much results besides good optics," said Dhar.
The scheme comes on the back of a summer of discontent over the last two years with leaders such as Rakesh Tikait and Raju Shetty of the Swabhimani Shetkari Sangathan leading farmers into demanding loan waivers and the implementation of the Swaminathan formula for crop pricing.
The movements resulted in a series of loan waivers in Uttar Pradesh, Maharashtra and Madhya Pradesh but could not bring the government to address the basic problem of unremunerative prices and lack of storage facilities which forced crop sales at distress rates.
Farmers have been witnessing intense rural distress after prices collapsed in the wake of money being sucked out of the rural economy when the government demonetised around 86 per cent of the currency by value in November 2016.
Loan waivers did not help as these were meant for those who had taken loans from banks, mostly large farmers.
According to NSSO data released in 2016, while 60 per cent of the total farm loans were taken from banks and state agencies, 40 per cent were from unregulated lenders such as money lenders and grain buyers.