Closer trade ties to reduce strife
According to a study, South Asia is the least integrated in the world, where intra-regional trade accounts for just 5-6% of the total trade by the countries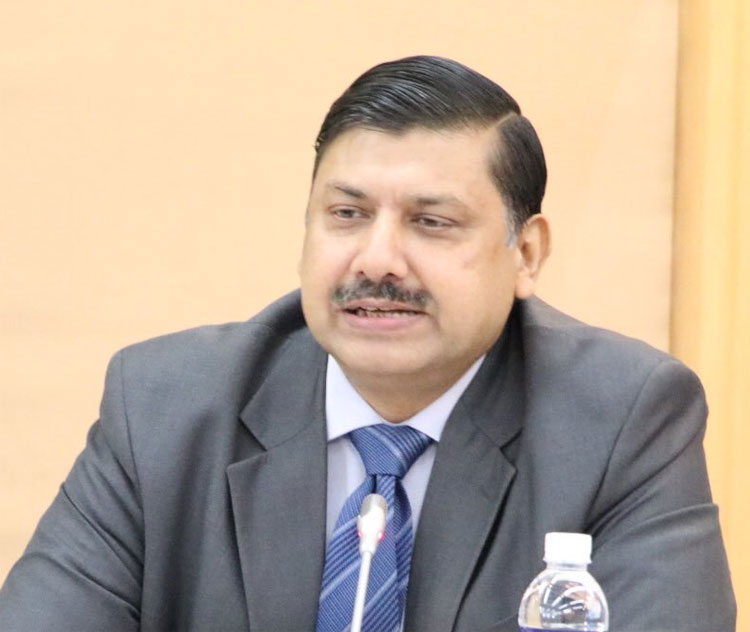 'Economic interdependence is a harbinger of peace,' Nagesh Kumar noted
Source: @unwomenasia on Twitter
---
Calcutta
|
Published 24.03.19, 07:00 PM
|
---
Regional interdependence and economic integration can foster peace in South Asia and unlock untapped potential that can lift millions of people out of poverty, experts have noted.
Underlining the importance of closer trade ties in the post-Pulwama period, when the relation between two major countries in the region is at an all-time low, the experts rooted to create a regional value chain, which may act as a deterrent to war and strife.
"Economic interdependence is a harbinger of peace," Nagesh Kumar, director of United Nations Escap (Economic & Social Commission for Asia and the Pacific), noted, reminding the experience of global trade blocks such as Nafta and the European Union.
Countries sourcing raw material/intermediary products from members of a trade block to produce finish goods and selling into each other's markets are usual business practices in the EU and Nafta, harnessing the strong physical infrastructure that binds these countries together.
Peace is a pre-requisite if such regional value chain is to be maintained, benefiting all participating economies and their population.
Speaking at a seminar on The Benefits of South Asia Economic Integration, organised by the Walter Cronkite School of Journalism & Mass Communication, Arizona State University, in Dubai, Kumar quoted an Escap study to demonstrate how the South Asian region misses out on realising its full potential.
According to a study quoted by Kumar, South Asia is the least integrated in the world, where intra-regional trade accounts for just 5-6 per cent of the total trade by the countries.
The study shows two-thirds of the potential inter-regional trade remain unexploited, causing a loss of $54 billion worth of exports every year even as the actual scope could be much higher, taking into account dynamic growth possibilities. This is despite the fact that several attempts were made to create an institutional framework to foster trade, such as Saarc and Bimstec which remained a non-starter as they were held hostage to a trust deficit and political cross-fires.
Posh Raj Pandey, chairman of South Asia Watch on Trade Economics & Environment, pointed towards a World Bank report of 2018 to highlight the high trade cost in the region.
"Cost of trade between India and Brazil, who are poles apart, is only slightly lower than that of India and Pakistan, though the latter share a border," he explained.
It is estimated that trade diverted through third countries, such as Dubai and Singapore, is as big as the formal trade. It was also mentioned that 80 per cent of the India-Bangla trade is through the sea despite the fact that the two countries share 7,000 kilometre of land border.
A presentation by World Bank country director of Pakistan, Patchamuthu Illangovan, however, held out some hope. It was pointed out that regional value chains were shaping up at micro levels. He drew attention to the border haat (market) in the India-Bangladesh border, which is not only facilitating trade but also bringing people closer.