CIL supply beats demand
Coal India says it is facing a production target of 700 mt in 2022-23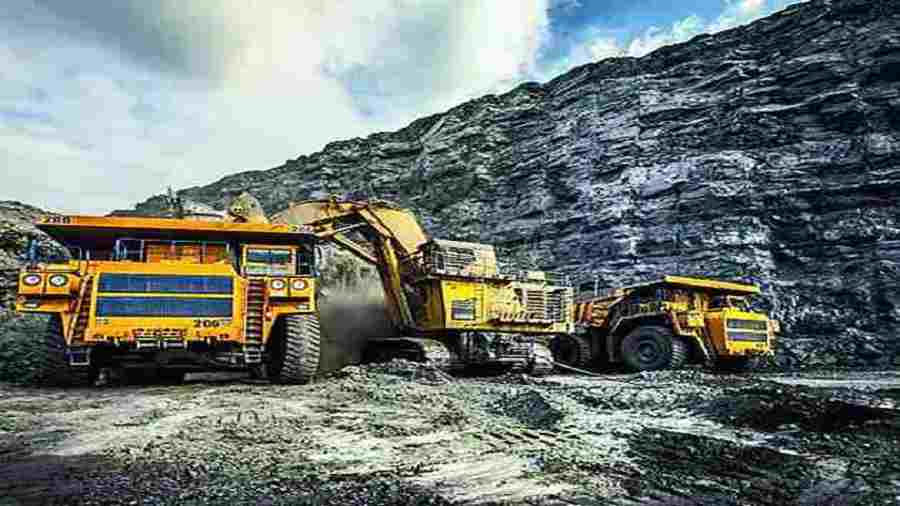 Representational Image
File Photo
---
Calcutta
|
Published 02.06.22, 02:41 AM
|
---
Coal India on Wednesday said its average despatch to the thermal power plants at 1.69 million tonnes (mt) per day in May has been more than the average demand of 1.65 million tonnes per day from the generating companies.
Total coal supply to the power plants was 52.4 mt in May with a year-on-year growth of nearly 18 per cent over May 2021. In the first two months of the ongoing fiscal — April and May — the total supply to power plants was 102.2 mt, a 16.7 per cent jump a year ago.
Coal India said in a statement that it is facing a production target of 700 mt in 2022-23, which entails a growth of 12.4 per cent.
With the production picking up, the required growth rate for the year has been brought down to 9.9 per cent by the end of May.
However, sustaining the growth rate in the coming months may pose a challenge for the public sector miner.
"Admittedly, sustaining the level of growth witnessed so far, throughout the year, is difficult but we will be monitoring the progress month by month to augment the output," said a senior official of the company.
Coal India's total production has increased sharply to 108.2 mt in April and May, against 84 mt for the comparable period in the previous fiscal. All the coal-producing subsidiaries of the miner have achieved growth for the month as well as progressive up to May.
The growth in total off-take for April-May 2022 was 8.7 per cent with the company shoring up its supplies to 118.7 mt. Off-take for a similar period last year was 109.2 mt.
The miner said it was able to liquidate the coal stock at its end by 10.4 MTs from a level of 60.6 MTs at the beginning of the year to 50.2 MTs as of the end of May 2022.