Centre's bid to keep track of engineering imports
Mechanism largely seen as a non-tariff barrier to restrict imports from China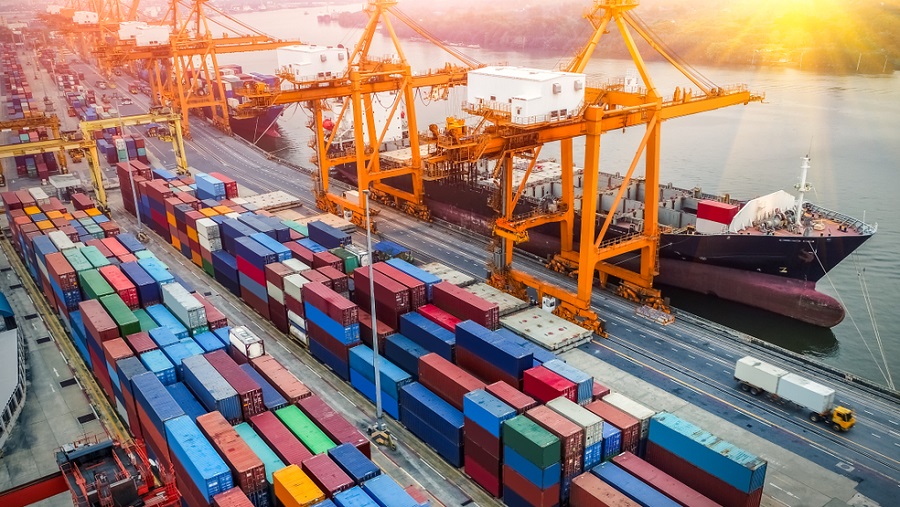 ---
---
The Centre is putting in place an import monitoring mechanism in engineering that seeks to check shipments from China.
Sources said the monitoring would cover four areas: engineering goods, boilers, and electrical machinery; vehicles and parts; rail locomotives and rolling stock; and goods where China accounts for more than 50 per cent of the imports.
An advance notice will have to be given prior to the shipments and importers will have to pay a fee.
The system can largely be seen as a non-tariff barrier to restrict imports from China, the sources said.
The Modi government has sought feedback from the industry associations on the import monitoring mechanism. At present, such a system exists for steel imports.
A steel importer has to give an advance intimation to the government of at least 15 days before shipment. The importer has to register the details of the consignments in a portal which include pricing and the type of steel.
A fee has to be paid to the government which can go up to Rs 1 lakh per consignment.
Industry associations maintain a 15 day minimum advance intimation period is not feasible especially if the consignments come from west Asian or the south-east Asian nations.
Mahesh Desai, chairman EEPC, has submitted to the government that there should not be any registration fee, while advance intimation should be reduced to 3 days before imports from 15 days for practical reasons.
Industry officials pointed that the US and EU importers give up to 72 hours for notice. The industry associations has also sought a fee waiver.A steel importer is fined under the foreign trade act if the consignment reaches before 15 days.
The government plans to come out with tariff and non-tariff barriers against Chinese goods and has so far identified about 1,500 items ranging from auto parts, compressors for AC and refrigerators to select steel and aluminium products and electrical machinery.
Apart from a duty hike, officials said non-tariff measures such as standard specifications on hundreds of items in the medium term would be imposed to boost domestic industry. Though the move is not China-specific and will apply to imports from any country, the brunt of the decisions will be borne by Chinese companies.
The government has identified 1,173 items from China for the duty hike, worth $11.98 billion and making up 2.3 per cent of India's total imports but 17 per cent of the purchases from Beijing.
However, imports of 47 of these products and sub-products from China were worth over $50 million each in 2018-19, totaling $5.82 billion. For non-tariff measures, the government has chosen 371 products, with total imports of as much as $128 billion in 2018-19, including those from China and other countries.
The items include steel, consumer electronics, heavy machinery, telecom goods, chemicals, pharmaceuticals, paper, rubber articles, glass and industrial machinery.