Centre to pour funds into PSU banks
Out-of-budget proposal of Rs 20,000cr, analysts say requirement may be of around Rs 60,000cr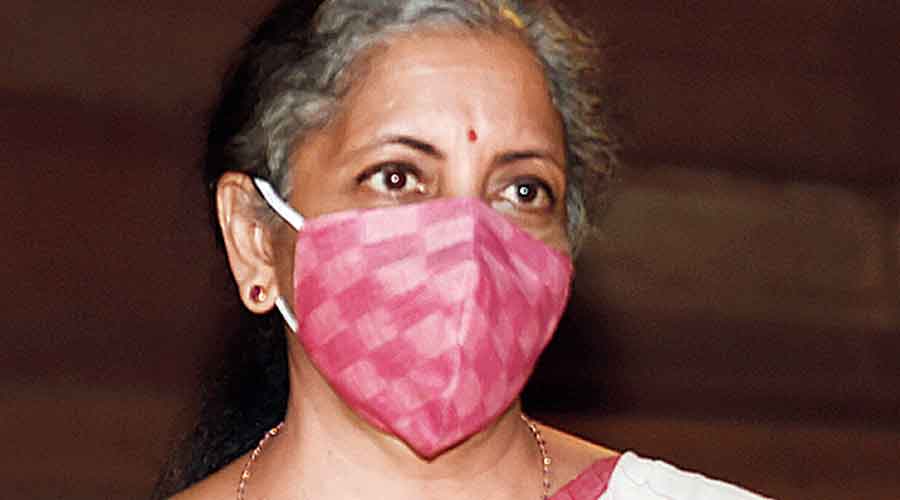 ---
Published 15.09.20, 03:48 AM
|
---
The Modi-government on Monday sought Parliament approval for a Rs 20,000 crore bank recapitalisation programme for this fiscal but the out-of-budget proposal may not be enough given looming bad asset concerns and the difficulties faced by PSU banks to raise funds from the markets.
The lockdown has forced the government to do a U-turn on recapitalisation: in her budget speech in February, finance minister Nirmala Sitharaman had ruled out recapitalisation funds for banks as the government had already large sums in them over the past few years.
Amid the bad asset fears, the RBI prodded the Centre to go for a recap. In its stability report, RBI governor Shaktikanta Das said recapitalisation had "become necessary" and called for lenders to raise money in advance to "build resilience" in the financial system.
"There are certain stress points in the financial system, which would require constant regulatory and policy attention to mitigate the risks. The economic impact of the pandemic may result in higher non-performing assets and capital erosion of banks. A recapitalisation plan for PSBs and private banks (PVBs) has, therefore, become necessary," Das said. 
According to the RBI, the gross non-performing asset ratio of PSBs will increase to 15.2 per cent of advances by March 2021 from 11.3 per cent a year back "under the baseline scenario".
Analysts said PSU banks may need capital to the tune of around Rs 60,000 crore in this fiscal alone, much in excess of the Rs 20,000 crore proposed in the budget.  
Banks will have to set aside more funds to provide for a possible rise in bad loans during the second half, the analysts said.
Experts, however, point out that much will depend on the one-time restructuring. The recast mechanism which was announced by the Reserve Bank of India (RBI) last month is expected to lower the capital needs of banks on account of lower slippages as banks restructure stressed assets.
Last month rating agency Icra had estimated that the capital requirements for the state owned lenders could decline to Rs 20,000-55,500 crore this year. It had earlier projected capital requirements for PSU banks at Rs 46,000-82,600 crore for 2020-21.
Rating agency CARE said the recap exercise was more likely to be undertaken through recap bonds rather than any budget expenditure as it does not come under the head of "cash outgo". The rating egency did not rule out the possibility of the funds being raised through savings by other departments. 
"We need to see which of these options would hold here; and more likely it would be the first. This was not part of the budget and hence can be interpreted as being expended to cushion PSBs against the pandemic impact," Madan Sabnavis, chief economist, Care Ratings said.