Centre recommends importing coal for blending to deal with power demand
The review meeting decided that all power generators should endeavour to import coal for blending up to 10 per cent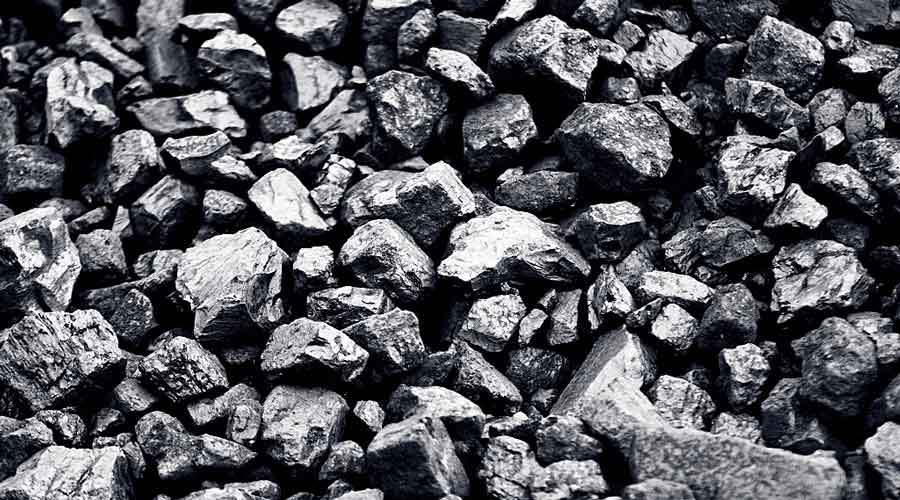 Representational image
File picture
---
New Delhi
|
Published 14.04.22, 02:34 AM
|
---
The Centre has recommended the import of coal for blending up to 10 per cent to ensure adequate stocks for uninterrupted electricity supply over the next few weeks when power demand is expected to rise further. 
It has also allowed tolling which essentially would mean giving electricity producers access to coal near a plant rather than transporting it from allocated mines that may be in far away areas.
Power minister R.K. Singh on Wednesday reviewed the operation of imported coal-based plants and the import of coal for blending by the states.
The review meeting decided that all power  generators should endeavour to import coal for blending up to 10 per cent. 
State-wise and genco-wise targets were fixed and it was urged to ensure delivery of coal for blending purposes before the onset of monsoon as domestic coal supply gets affected during the rainy season.  
Whether this will benefit the state generating companies remains to be seen with coal prices in the international market elevated because of the Russia-Ukraine war. Using high cost imported coal to generate power could have a bearing on the power tariffs of the state power utilities.
"Imported coal prices are almost 2-3 times higher and the shipping freights are also very high at present," said V.K. Arora, chief mentor, KCT Group. 
The government last year had allowed central power utilities — NTPC and DVC — to import coal up to 10 per cent for blending with domestic coal as stocks reached critical levels at the thermal power plants. 
While there is no restriction on the state thermal power generating units on import, they primarily depend on Coal India  and their own captive mines. 
Any import would require clearances from both the central and state governments. The decision to allow all gencos to import coal for blending up to 1 per cent is largely seen as an enabling step ahead of the peak fuel demand during the summer.The tolling system allows gencos to use coal from linkages available to them to supply to any independent private power producer on a competitive bid basis. The independent power producer can then produce power and supply it to the state which originally has the coal linkage.
Tolling would enable states to optimally utilise their linkage coal in the plants nearer to the mines as it would be easier to transmit electricity instead of coal transport to far-off states. It was decided to allow tolling to the extent of 25 per cent of the linkage coal.
Cabinet move
The Union cabinet on Wednesday approved a policy for utilisation of non-minable land for development and setting up of infrastructure relating to coal and energy. 
The approved policy provides a clear framework for utilisation of lands that are no longer suitable or economically viable for coal mining activities; or lands from which coal has been mined out/de-coaled and has been reclaimed.
With inputs from Calcutta Bureau