Centre raises cap on domestic flights by 10 percentage points
The government had resumed scheduled domestic passenger services from May 25 after a gap of two months because  of the coronavirus lockdown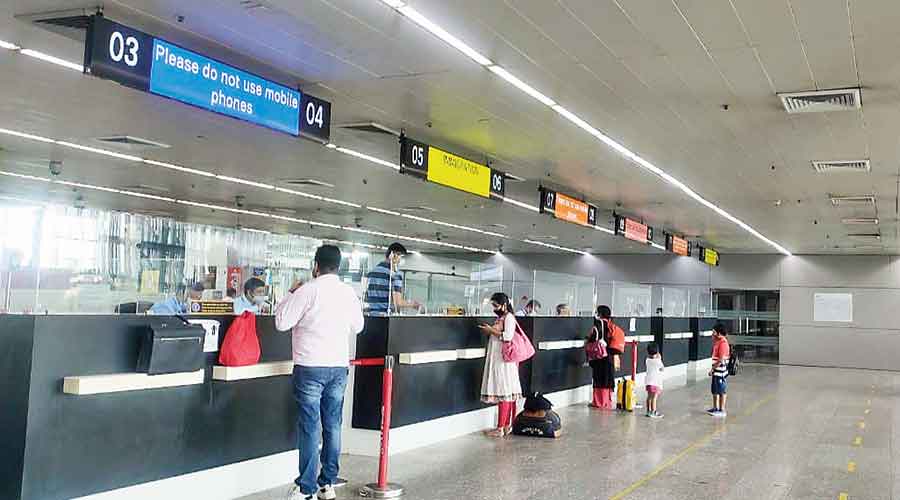 ---
---
The Centre has raised the cap on domestic flights by 10 percentage points to 80 per cent of pre-coronavirus level as the airlines look to do better business during Christmas and New Year.
"Domestic operations re-commenced with 30,000 passengers on May 25 and have now touched a high of 2.52 lakh on November 30, 2020. Ministry of Civil Aviation is now allowing domestic carriers to increase their operations from the existing 70 per cent to 80 per cent of pre-Covid approved capacity," civil aviation minister Hardeep Singh Puri said in a tweet.
The government had resumed scheduled domestic passenger services from May 25 after a gap of two months because of the coronavirus lockdown.
Since then, air passenger traffic has gradually picked up. Airline bookings have risen, with daily domestic passenger count touching about 2,50,000. The numbers, however, are still way below pre-pandemic figures.
Heavy loss: Icra
Rating agency Icra said it expected profitability of the industry to be adversely impacted in this fiscal due to lower revenues and high fixed costs.
It estimates the industry to report a significant net loss of Rs 21,000 crore in this fiscal, against net loss of Rs 12,700 crore in 2019-20, with the industry debt level increasing to Rs 50,000 crore (excluding lease liabilities) over 2021-22 and the industry requiring additional funding of Rs 35,000-37,000 crore 2020-21 to 2022-23.
It expects 2020-21 to witness a higher decline of 62-64 per cent in domestic passenger traffic, than its earlier estimates of 41-46 per cent decline.