Centre proposes to borrow Rs1.58 lakh crores to fund cess collection shortfall
According to Nirmala Sitharaman, a special session will be conducted to discuss the modalities of the GST compensation cess such as collection, distribution and time limit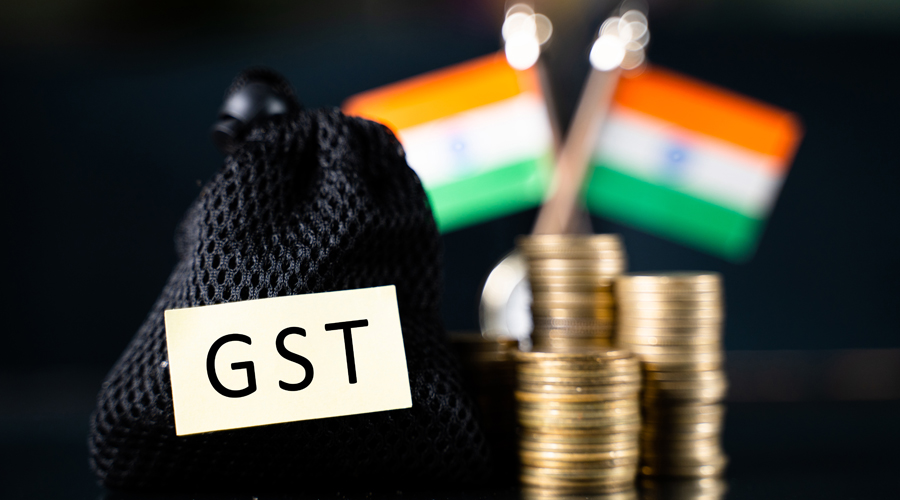 The government has projected the compensation required for the current year at Rs 2.7 lakh crore, assuming nominal GDP growth of 7 per cent for 2021-22
Shutterstock
---
New Delhi
|
Published 29.05.21, 02:10 AM
|
---
The finance ministry has proposed to borrow Rs 1.58 lakh crore to fund the shortfall in cess collection under the Goods and Services Tax regime, applying the same formula as last year.
"We will continue with the GST compensation formula that we adopted last year. The rough estimate is that the Centre will have to borrow Rs1.58 lakh crore and pass it on to states," finance minister Nirmala Sitharaman said after the 43rd GST Council meeting here on Friday.
She said that a special session will be conducted to discuss the modalities of the GST compensation cess such as collection, distribution, and time limit.
"As we are in the last of the 5 years of  compensation protected revenue arrangement, I have assured the members, we'll hold a special session of the GST Council, exclusively on a single-point agenda of how compensation cess is to be collected," she said.
Punjab finance minister Manpreet Singh Badal in a tweet said the "GST compensation needs a primary maths teacher; central government reduces proposed compensation by nearly 33 per cent amidst faking revenues".
On October 5 2020, the GST Council had decided to extend the levy of compensation cess beyond the transition period of five years for such period as may be required to meet the revenue gap.
"Any decision on extension of the compensation cess period or the products needs to consider the interests of all stakeholders and hence the decision to have a special session to discuss only the compensation issues of states is a step in the right direction," M.S Mani, senior director, Deloitte India said.
The government has projected the compensation required for the current year at Rs 2.7 lakh crore, assuming nominal GDP growth of 7 per cent for 2021-22 . Of this, about Rs 1-1.1 lakh crore will likely be collected through the cess imposed, according to the proposal.
The remaining Rs 1.58 lakh crore, will be funded through borrowings by states by the Centre.
Tarun Bajaj, revenue secretary said "unlike last year, when there was a lockdown and the economy really suffered, this time the economy has not suffered as much".