Can Mehracki (MKI) Become the Next Big Thing in the Crypto World Just Like Mina (MINA)?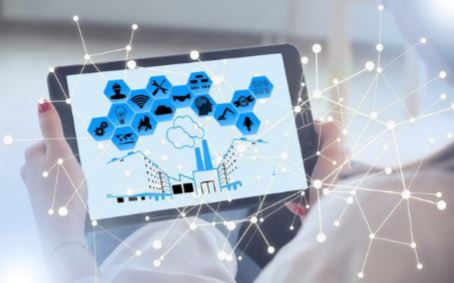 ---
Published 27.06.22, 12:48 AM
|
---
We all know how cryptocurrency became insanely popular recently and how the crypto market is growing in leaps and bounds. Cryptocurrencies can be an excellent investment and are now widely used. It's a rapidly growing ecosystem that's changing the world's traditional financial systems. 
DeFi, Metaverse, GameFi and Meme Sectors have been on fire for the last two years. Meme cryptocurrencies are constantly soaring in value and proving to be a valuable asset to every crypto investor. The hype of meme cryptocurrencies like Shiba Inu (SHIB) has given massive profits to its investors in the past few years. 
In this article, we'll discuss a meme coin that will be launching soon. Mehracki (MKI) is a new meme cryptocurrency in its presale stages. It looks to disrupt the crypto space and might make you the next meme coin millionaire. Let's dig deep into it to find out what it offers, and also compare it with one of the prominent players in the crypto market.
Mehracki (MKI) 
Mehracki (MKI) is a native community-driven meme token to make use of cryptocurrencies more common. This platform is built on the Solana (SOL) blockchain to make users less worried by generating wealth for investors and developing feel-good activities and moments for people globally. It aspires to be a cryptocurrency that focuses on the hospitality and tourism business. 
The main goal of developing this platform is to revive the forgotten art, worry reduction, and self-care by developing meme sharing, travel initiatives, and supporting tourism for its token holders. This platform enables holders to participate in rewards. It will expose users to popular cryptocurrency concepts like Non-Fungible Tokens (NFTs). By using the structure of a Decentralised Autonomous Organisation (DAO), it intends to introduce Non-Fungible Tokens. Mehracki (MKI) will allow its holders to have substantial input regarding decisions made on the platform. It will enable low-cost, quick, and borderless transactions. 
Mehrackiwill have real-life application and practical implications, which makes this platform unique from all others. Developers are attempting to achieve an attractive framework that retains the core meme features, resulting in a positive change in how meme tokens are seen. Its primary goal is to make cryptocurrency ideas accessible to the general population. 
Mina (MINA)
Mina (MINA) is a layer-I blockchain and currency that is privacy-preserving and easily verifiable. It is currently one of the lightest blockchains in the world to reduce the size of the blockchain by maintaining constant size. Therefore, no matter how much the usage grows, the blockchain always remains the same size. 
The block producers in Mina (MINA) are responsible for collecting transactions and including them in blocks. The protocol rewards miners by collecting transaction fees. It is a decentralised payment system that uses Proof-of-State (PoS) algorithm. 
The entire blockchain is based on SNARKS, micro crypto certificates that authenticate the transactions. It is known as the "world's lightest blockchain" as the entire blockchain network takes only 22KB of storage. 
Mina aims to offer solutions to the current problems faced by several blockchain networks. The idea behind the MINA protocol is to allow devices with average computing power to be full nodes. It is an open-source protocol with emerging technology but does not support smart contracts. 
Conclusion
With the official launch coming this year, investing in the presale stage might be your best decision. If you want to take a risk and try your luck to get massive profits, Mehracki (MKI) seems like the perfect coin you should invest in. 
Investing a small capital from your portfolio can give massive returns. On the other hand, Mina (MINA) is also a decent investment option. As both cryptocurrencies adequately deal with significant challenges, investing in any of them will give you greater gains.
Nevertheless, it is always recommended to research the cryptocurrency you want to invest in.
For more information on Mehracki (MKI), visit:
Join Presale: presale.mehracki.io/register
Website: https://mehracki.io/