Call for easier goods flow across borders
Recent World Bank report says neither Bangladesh nor India allows each other's trucks to cross the border and deliver freight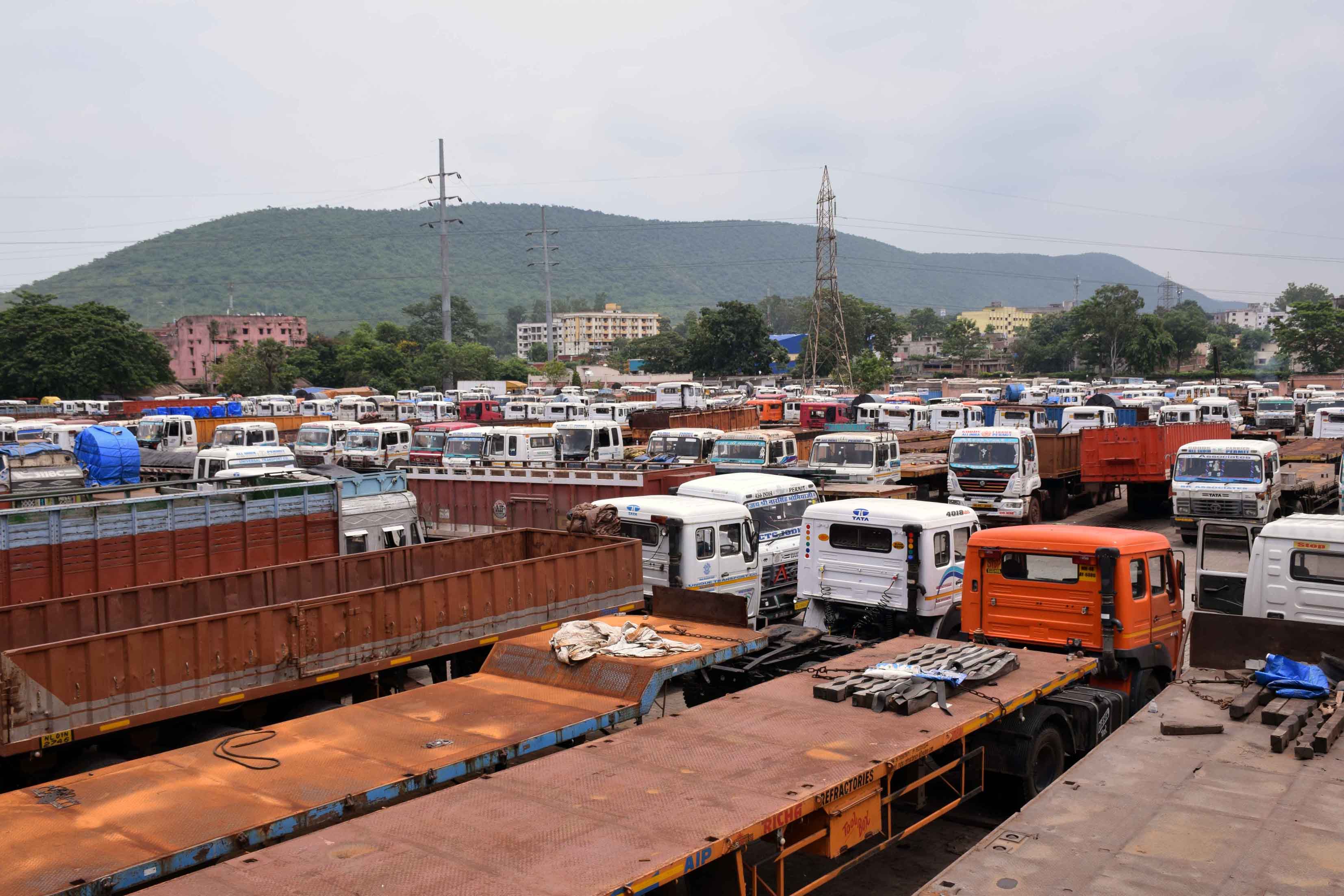 Representational Image
File Photo
---
New Delhi
|
Published 02.05.22, 02:30 AM
|
---
Seamless connectivity and greater integration could result in an additional trade among South Asian nations by an estimated $44 billion, according to the World Bank.
The intra-regional trade is only about 5 per cent of the total trade and is the least integrated in the world, Cecile Fruman, World Bank's director, regional integration and engagement for South Asia, told The Telegraph.
She said a World Bank analysis has estimated that implementing the Motor Vehicles Agreement and full transport integration scenario — where trucks do not stop at the border between India and Bangladesh and can use any border posts and roads in both countries — can increase income levels by 16.6 per cent in Bangladesh and 7.6 per cent in India.
"It (now) takes 138 hours to move a truck across the border from India to Bangladesh, and there are 22 documents required and 55 signatures. So, in many ways, South Asia is not well integrated," Fruman,  who was in the capital last week, she said.
A recent World Bank report said currently, neither Bangladesh nor India allows each other's trucks to cross the border and deliver freight. Trucks must stop at the border where their cargo is manually transferred to a truck from the other country.
Not surprisingly, transport costs in South Asia are among the highest in the world. Delays and cumbersome border procedures force companies in Bangladesh and India to pay up to 20 per cent more to trade with each other than to trade with Europe.
Also the cost of transporting goods from Agartala would fall by up to 80 per cent if exporters could use the much closer port in Chattogram, Bangladesh. Currently, Agartala goods are trucked around the perimeter of Bangladesh to Calcutta, the nearest seaport.
Bangladesh would also gain substantially. Many of its industries are eager for better access to the huge Indian market. Bangladesh is a natural gateway to growing markets in Southeast Asia and could become a transportation hub for all South Asia.  The opportunities are enticing as Bangladesh prepares to graduate in 2026 to developing country status, the report said.
"In transport and connectivity, we have a Motor Vehicles Agreement between Bangladesh,Bhutan, India and Nepal that has not yet been fully implemented. We conducted some studies and ran some estimates, and we believe that by implementing the MVA, considerable benefits could accrue to India and Bangladesh," Fruman said.
The BBIN MVA was signed in June 2015 for seamless movement of passenger, personnel and cargo vehicular traffic among these four South Asian neighbours.
The four countries recently met again in order to explore ways to operationalise the MVA, at least in the passenger and cargo segment.
"Intra-regional South Asian trade is only 5 per cent of the total trade, and that's only 1/3 of what it could be, according to our estimates. So, if this were to integrate on a trade level, we could see additional trade of about $44 billion," she said.
She pointed out that, in comparison, intra-regional trade is 25 per cent of total trade in the 10-member Association of Southeast Asian Nations (Asean), and 60 per cent in the 27-member European Union (EU).
Fruman said intra-regional investments are even lower at barely 0.6 per cent of the total inward foreign direct investment from the world and 2.7 per cent of the total outward FDI to the world.
In the post-Covid scenario, regional integration for economic recovery makes more sense. She said regional co-operation can support a green, resilient, inclusive development and an integrated recovery.
Fruman said there is a compelling case for regional investments for economic recovery and growth due to several factors, including rise in trade and connectivity costs; push to diversify global value chains and shift them closer home; importance of services in global recovery and the growing services sector in South Asia; and expanding regional consumer markets.
A collaborative and robust regional digital economy could also pave the way for smoother intraregional trade, expanded e-commerce markets and greater financial inclusion.
To build a thriving regional digital economy, South Asian countries could consider regional coordination in three areas: cross-border connectivity and data infrastructure, an enabling environment for cross-border data flows; and integrated cross-border payment systems, she said.